Poland bans entry of vehicles with Russian registration
by
SEAD DEDOVIC
| VIEW 388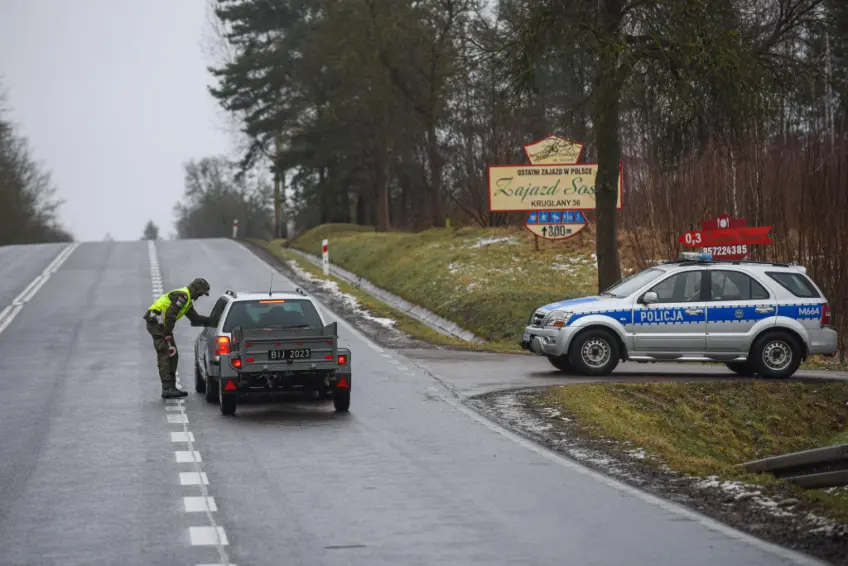 Poland has ban the entry of passenger cars registered in Russia into the country, according to the Minister of the Interior of Poland, Mariusz Kamiski. Tomorrow is the first day that the new regulation is going to come into effect.
According to a report in the Poland media, Kaminski said that this decision is part of the sanctions being imposed on Russians and citizens as a result of the Ukraina war. He believes that the sanctions are necessary to show the Russian government that their actions are not acceptable.
. The Finnish authorities announced earlier this week that the entry ban for vehicles registered in Russia is going to be in effect starting today. The Russians obviously now have many enemies in Europe, and the question is how this situation will affect them.
Vladimir Putin and his conflict with Poland
Earlier this year, Russian President Vladimir Putin made a statement that he would consider any aggression against Belarus, Russia's neighbor and close ally in the former Soviet Union, as an attack on his nation.
The President went on to suggest that Poland had "territorial ambitions" in the territory of the former Soviet Union. During a meeting of the Russian Security Council, Russian President Vladimir Putin said that Moscow would respond to any aggression against Belarus with all the means!
Following the arrival of Wagner operatives in Belarus, Warsaw decided to move military troops from the western part of Poland to the eastern part of the country. This was done in order to strengthen the country's defense in case of any potential conflict.
Poland could send troops into western Ukraine and, frankly, stay there forever under the guise of a friendly military union and citing a Russian threat. The possibility is obvious. "If Polish troops enter Lviv or other Ukrainian territories, they will remain there forever," Putin said.
It is evident that the Poles have not forgotten the words of Putin, and they are ready to do everything in their power to stop him and his ideas from becoming a reality.
Russian
Coal Controversy: NATO Member Turkey's Trade with Russian-occupied Ukrainian Regions
Russian Fighter Jet Fires Missiles at British Aircraft over the Black Sea
Daring Operation Sees Ukraine Disarm A Billion-Dollar Russian Defense System
EU to Lift Sanctions on Three Russian Businessmen: Inside the Decision
Volodymyr Zelenskyy on the counteroffensive: We gave a lot of time for Russians
NATO's Largest Exercise Since the Cold War Set to Counter Russian Threats