American Dollar climbs to two-month peak as euro, yen plummet; Pound rebounds
by
SOURAV D
| VIEW 2114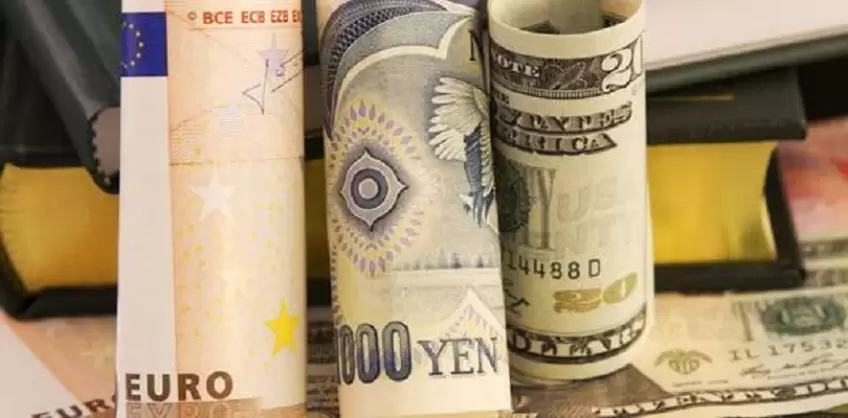 On Thursday, the American Dollar Index (DXY) measured against a basket of six major currencies on an average had extended its latest run of winning streak in to a fifth straight session in a row as a slew of upbeat US economic data released this week had restored investors' confidence on the greenback, while a likely trillion-dollar pandemic stimulus bill from the US Government had revived the American currency's safe-haven appeal.
In point of fact, latest gains in US Dollar Index were almost entirely goaded by a gauge of robust economic data that bolstered analysts' belief that the US economy might be emerging from the fiscal fallouts of the pandemic outbreak, while new orders for US core capital goods' orders rose 1.1 per cent in December, US Commerce Department data revealed earlier in the US trading hours, adding to investors' optimism further.
On top of that, with layoffs beginning to fall from a record-level in January, US Labour Department said in a statement earlier in the day that the number of Americans filing for state unemployment benefits for the first time in their lives lowered to a seasonally adjusted 779,000 last week, while US non-farm payrolls had reported a robust rise in January.
US Dollar soars to two-month peak as euro, yen falter
Citing statistics, in the day's FX market round off, the American Dollar Index (DXY) measured against a basket of six major currencies on an average, which had gained 1.7 per cent thus far this year, rose 0.5 per cent to 91.50, the highest in more than two months.
Apart from that, bloc's common currency euro pummelled as much as 0.6 per cent to $1.1966, slipping below a key psychological support level of $1.20 for the first time since December 1, 2020, while safe-haven Japanese Yen took a tattering header of 0.4 per cent against its American peer to 105.53 yen per US Dollar, remarking its lowest level since November 11.
Nonetheless, the British curreny in tandem gained 0.2 per cent to $1.3680 against its American counterpart. Meanwhile, referring to an unprecedented uprising in US economy despite landfalls of a still-raging pandemic outbreak, a senior market analyst at OANDA, Ed Moya said, "There's a fundamental shift here in the short term where we are seeing the U.S.
economic outlook really overpowering what we are seeing in the euro zone. "
American
Us Dollar
Japan