Sylvester Stallone guest of the Ferrari box in Monza
by
LORENZO CIOTTI
| VIEW 1172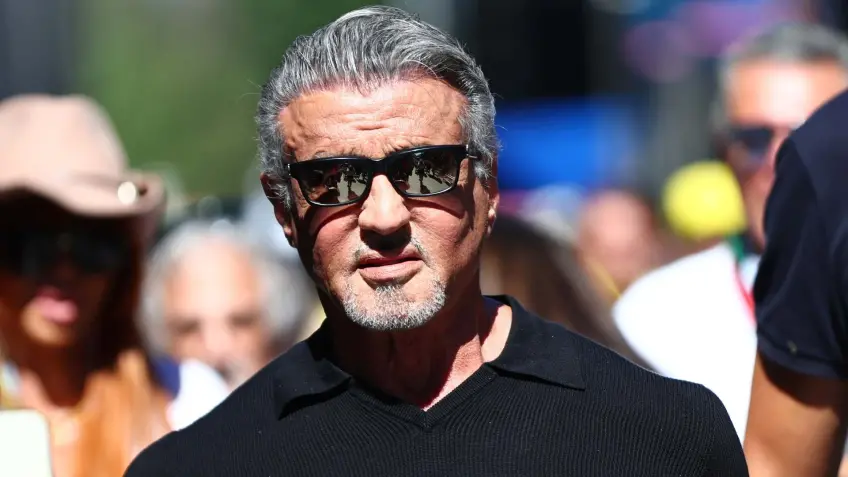 Hollywood star Sylvester Stallone was a guest in the Ferrari garage during the Monza GP, won by Max Verstappen on Redbull ahead of Charles Leclerc on Ferrari. Stallone wrote on Instagram: "I want to thank the Paramount Organization for sending me to ITALY to promote the Tulsa King and the great paramount plus organization.
It was wonderful to hang out with these extraordinary Drivers and brilliant mechanics and engineers!" In another video also published on Instagram, Stallone took a pic with Max Verstappen: "AT THE RACES ! And with World Champ Max Verstappen!" Verstappen won with merit, while Ferrari reached the podium with Leclerc and Sainz.
Leclerc said at the press conference: "It was frustrating to see the safety car in the final laps: I was second, I wanted to try to attack Verstappen.
We were hoping to be able to play it in the end, it's a shame but I know I gave everything. We were behind Verstappen for what happened before, I would have liked to win in front of these fantastic fans. Honestly in the first pit stop we didn't know what Red Bull was going to do and we decided to stop.
The pace was good, now we have to analyze everything. Thank you all for the support , competing in Monza is always incredible. Too bad for the second position but we gave it our all, thanks again. " Sainz added: "I would have liked to play it until the end, I had saved a new soft for this situation and it would have been great to fight George Russell for 3rd place.
Too bad ... but I enjoyed it: I practically overtook a lap, and I am happy that having found the pace after Belgium and Holland, we have found the way. Despite everything I can say that I am satisfied." George Russel on Mercedes said the third place was for HM Queen Elizabeth II: "Verstappen and Leclerc today were too fast for us.
We tried the hard tires to do something different and it wasn't enough, but we have to be satisfied with this result anyway. Queen Elizabeth II? It's a sad time for the world and especially us, her life deserves to be celebrated."
Ferrari
Max Verstappen
Charles Leclerc
Ferrari Faces Challenges at Japanese Grand Prix
Max Verstappen Optimistic About the Japanese Grand Prix
Max Verstappen: Red Bull's Streak Ends with Singapore Misfortune
Ferrari's Surprising Dominance Ignites Marina Bay in Spectacular Grand Prix Opener
Max Verstappen Shatters Record with Tenth Consecutive Win at Italian Grand Prix
Max Verstappen Remains Hopeful Despite Ferrari's Strong Qualifying