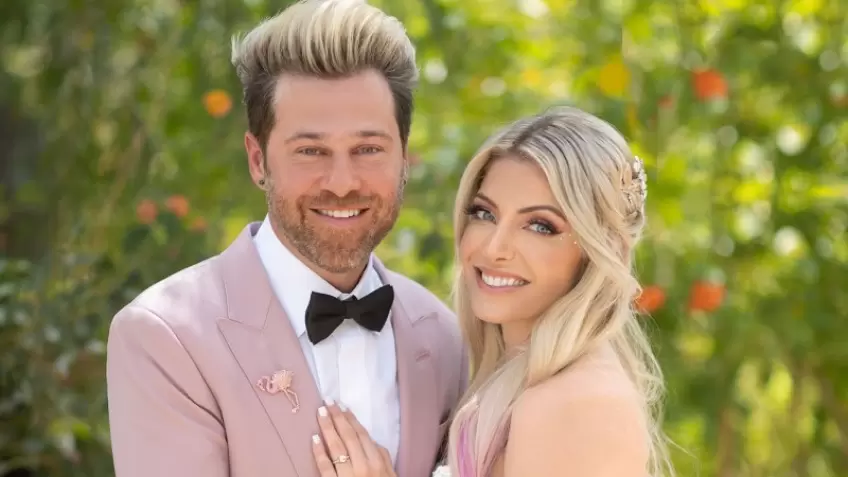 Alexa Bliss crowned her dream as a true Disney princess, a brand that has always fascinated her, by marrying rock musician Ryan Cabrera. The two said yes at the Kempa Villa in Palm Desert, California, on Saturday, April 9, in front of relatives, friends and colleagues from the world of wrestling and the music scene, in an unconventional wedding.
To have the exclusive of this union is the very famous gossip site People, which also interviewed the couple and posted some photographs reserved only for them, as per the agreements made with the two newlyweds. According to the couple's words to People, their wedding was really organized down to the smallest detail to put the guests at ease as well, as someone even went a long way to be there.
Alexa Bliss' FAIRY WEDDING
For their dresses, designers have been chosen who have made them specifically for the two lovers, paying attention to every little detail so as not to make them disfigure. While on the food and drink level, there was obviously no shortage of cocktails, and Alexa and Ryan also brought in two Los Angels food trucks that served burgers and chips and Japanese dishes.
For dessert they also added a special touch by having ice cream, brownies, popcorn and candy bars served. Obviously there was no lack of music during the evening, given that Ryan is really a musician and in fact he organized some surprises for his wife by inviting, for example, a well-known boy band from the 90s-2000s, NSYNC.
But also Bowling For Soup, friends of Bliss herself who had also dedicated a song to her. Among the guests from the world of wrestling it was possible to see: Sonya Deville, Mandy Rose, Liv Morgan, Kayla Braxton, CJ Perry (Lana), Raquel Rodriguez (Gonzalez), Braun Strowman, Maryse and The Miz.
The Financial World staff wishes the newlyweds all the happiness in the world! CREDIT: ADAM KENT PHOTOGRAPHY (IG: @ADAMKENTPHOTOGRAPHY) PEOPLE EXCLUSIVE PHOTO
pic.twitter.com/8AV2XMSobv — Lexi Kaufman (@AlexaBliss_WWE) April 10, 2022