George Ezra on pandemic times: I just woke up and I knew I had to get out
by
SEAD DEDOVIC
| VIEW 4081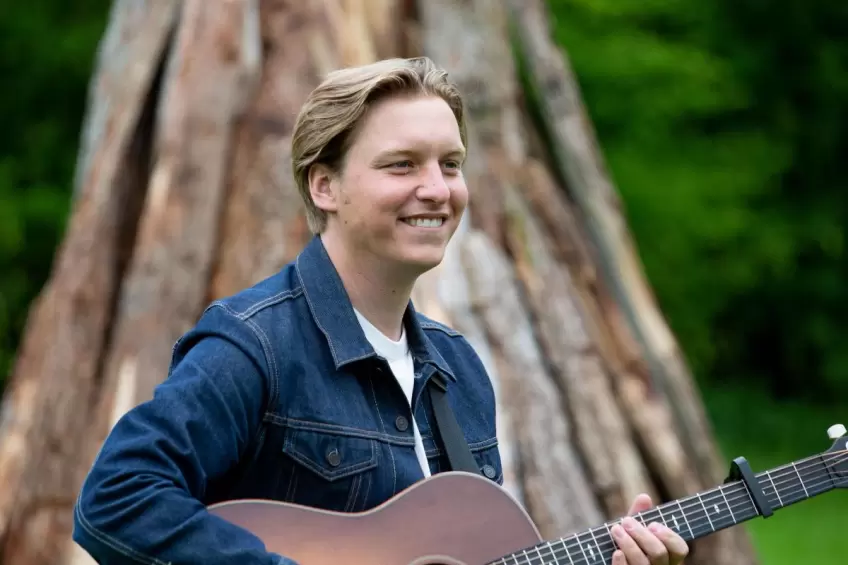 George Ezra has admitted that he is experiencing certain mental issues, and his symptoms are even more severe when he considers that he will be performing at the Platinum Party At The Palace jubilee concert.
"I played my first gig in
London
two weeks ago and just stood at the side of the stage saying, 'How the f**k am I going to do this?' I have to remind myself pop music should be fun.
With the jubilee, it's easy to overwhelm myself and get nervous. If I look too far ahead my mind starts to melt," says George, as quoted by ok. "I remember these events growing up, and I think I've got a little bit of imposter syndrome.
Diana Ross is playing, you know. I haven't met the Queen yet but if I do I'll be on my best behaviour". His new album Gold Rush Kid is coming out soon, and it also features an emotional song he wrote during the lockdown.
"I love that song," says George. "I wrote that in the flat in the first lockdown when I felt really isolated. In the past, I would have censored myself from writing that kind of emotion. I've protected myself from it before.
With the first and second records, I could just pinch other people's stories and be the bubbly kid that writes about travelling around Europe. This is without a doubt my most personal album. It's the record I hear myself on the most".
Pandemic
The time of the pandemic left great consequences, that he had to leave his apartment and go live in the back of a van on a friend's farm. "For the first five weeks I was able to convince myself it was an experience," he explains.
"Then one day I just woke up and I knew I had to get out. It wasn't good for me to be alone much longer. So I got this camper van on to my friend's farm and I lived there for a further six weeks. "It was a heatwave and there were dogs that needed walking, fields that needed mowing… We almost lived in paradise – if there wasn't this undercurrent of anxiety".