Simona Halep separates from her husband after less than a year!
by
LORENZO CIOTTI
| VIEW 428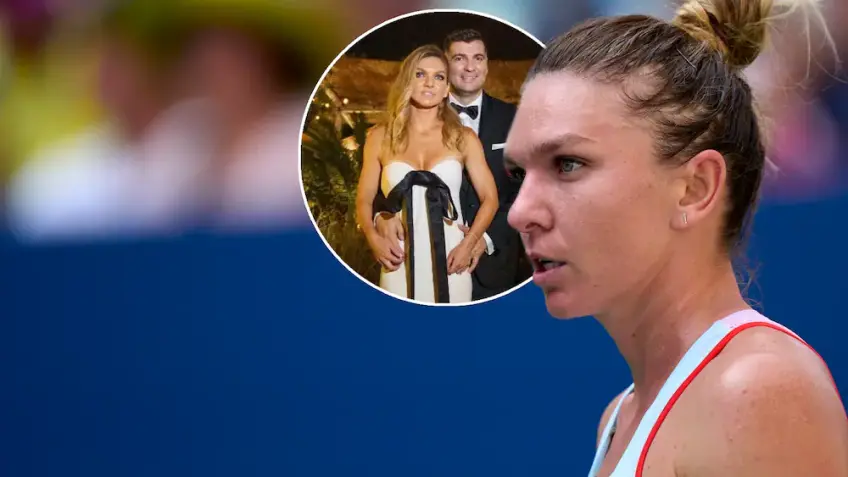 Simona Halep, who married Toni Iuruc on September 15, 2021, after two years of engagement, has already divorced according to what her husband declared to the Fanatik newspaper. The two had only entered into a civil marriage, with the religious ceremony next November 13, or at least that was the hope.
Iuruc explained in a short statement: "We have decided in agreement with Simona to dissolve! Do not insist anymore, it is my last public release. After all, the lawyers will be taken care of in the most civilized way possible.
Thanks for your understanding!" For the two of them a simple ceremony, with the civil ceremony, while the religious ceremony and the consequent reception would be held at the Sinaia Casino on November 13th, where hundreds of guests were expected.
Obviously, there will be no ceremony and no party.
Simona Halep separates from her husband after less than a year!
Until now, no confirmations and statements have arrived from Halep. Still, the former world number one and her husband posted selfies on Instagram a few days before the US Open began.
Tournament that for Halep proved disastrous, given that the Romanian, fresh from the title at 1000 in Toronto, was incredibly out in the first round against world number 124 Daria Snigur. "Thanks for the happy marriage wishes.
Yes, the information is correct. In November, we have our wedding in Sinaia. We hope it will be something very special for us, but I don't want to talk any more. It's our private life. If you want to talk about tennis, please ask Simona.
She handles the tennis side, she is the specialist, the family champion," said Halep's husband Toni Iuruc when asked about the wedding date. "My husband supports me in my tennis career. He pushed me to come here to the Mouratoglou Academy.
For me, it was a big step. It changed everything in my life - to leave home and come and stay here for several weeks for training. I've been happy in my personal life since I met Toni" Halep said recently about her husband.