Francisco Lindor identifies key for Mets in battle with Braves for NL East top spot
by
DZEVAD MESIC
| VIEW 377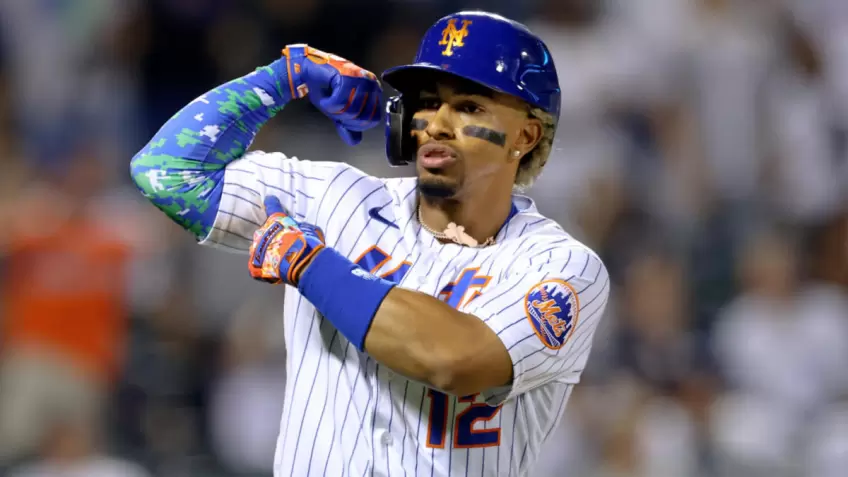 New York Mets shortstop Francisco Lindor is happy to return home following a lengthy road trip but underlined that he and his teammates can't relax now. After spending half a month in California and taking on the Los Angeles Dodgers, San Diego Padres and the Los Angeles Angels, the Mets have returned home and they are set to host the Milwaukee Brewers in a series starting on Tuesday.
"This month is going to be a very challenging month," Lindor said. "We have Milwaukee, Miami and then we have Houston and we have Miami again, so it's a very challenging month, but I think that will say a lot about our team, how we can compete day after day with really good teams".
Lindor on the battle for the NL East top spot
The Mets have a 40-34 record and sit atop of the NL East standings. However, they are well aware the top spot is far from sealed as the Atlanta Braves are on an 11-game winning streak and now have a 34-27 record.
Giving his thoughts on the race between the Mets and Braves, Lindor noted the key for the Mets will be to play when it matters the most - toward the end of the regular season. "It was going to be foolish for me to think that we were going to win the division by 15 games or 12 games," Lindor said.
"If we win it by 12 games, it will be amazing, but I expect it to be a tight race in August and September. I kind of expect it to be tight the whole entire year and the Braves, they definitely know how to play deep into October.
The way I see it the goal is not to win the first half, the goal is to win late in September, to be the top team late in September. If we can be on top all year, amazing, but I truly believe that it's going to be a tight race.
We have to continue to grind. Right now our road is choppy, it's not a straight line. It's not going up, it's not going down. It's very choppy right now".