Ruth Livier and Chess Lopez the mothers of America Chavez in Doctor Strange 2
by
LORENZO CIOTTI
| VIEW 13177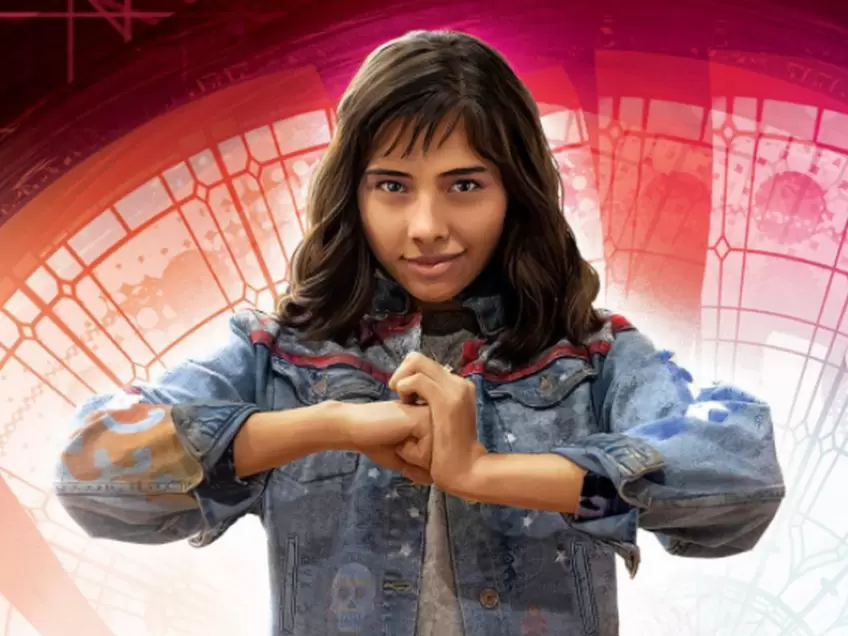 One Take News has revealed exclusively that Ruth Livier and Chess Lopez will play Elena and Amalia, the two mothers of America Chavez, played by Xochitl Gomez, in the highly anticipated Doctor Strange in the Multiverse of Madness.
Doctor Srange 2, which will star Benedict Cumberbatch as The Sorcerer Supreme, will be closely linked to the events of WandaVision and Spider-Man: No Way Home. Kevin Feige described the cinecomes as the first Marvel Cinematic Universe movie with scary scenes.
The issue of American Chavez's double mother has rebounded on social media, causing the movie to be banned from some markets in the Middle East. Many fans have unfairly blamed Xochitl Gomez for this situation, being her character LGBTQ +, therefore not passable to broadcast in some Middle Eastern countries with narrow views.
Benedict Cumberbutch supported his young colleague, who wanted to thank all the fans who supported her on social media. Directed by Sam Raimi, Doctor Strange: In The Multiverse Of Madness will arrive in US cinemas on May 6, 2022.
The cast returns Benedict Cumberbatch (Stephen Strange / Doctor Strange), Elizabeth Olsen (Wanda Maximoff / Scarlet Witch), Rachel McAdams (Christine Palmer ), Benedict Wong (Wong) and Chiwetel Ejiofor (Karl Mordo), along with new entries Xochitl Gomez (America Chavez) and Adam Hugill (Rintrah).
Doctor Strange in the Multiverse of Madness
Synopsis of the film said: "Now that Iron Man and Captain America have left us after a fierce battle in Avengers: Endgame, the former neurosurgeon of genius and the strongest wizard of all, Doctor Strange, must play an active role as the central figure of the Avengers.
However, Using his magic di lui to manipulate time and space at will with a spell that is forbidden and considered the most dangerous ever, he has opened the doors to a mysterious madness called the Multiverse. To restore a world where everything is changing, Strange asks for help from the his ally Wong, the new Sorcerer Supreme and the most powerful Scarlet Witch, Wanda.
But a terrible threat looms over humanity and the entire universe that cannot be dealt with by their power alone. Even more surprisingly, the great threat in the universe looks exactly like Doctor Strange. "