Disney has opened She-Hulk's account on Tinder!
by
LORENZO CIOTTI
| VIEW 555
She-Hulk Attorney at Law
, the new Marvel series, is coming to Disney+ and for the purposes of Disney, the company, to advertise the arrival of the series, has opened a fake account of the character on
Tinder
, the well-known dating app available all over the world.
In the profile with lots of images and updated bio we read: "Yeah, I know what you're thinking. It can't be true, and guess what? It's not! But now put your disbelief aside for a second and pretend you've been matched with She-Hulk.
Excited? Find out who it matches with. Really She-Hulk in She-Hulk: Attorney at Law, streaming August 18 on Disney + (seriously… he's got dates!)." By clicking on the profile you will automatically receive a message: "I knew we were going to match!
There is a lot of love in She-Hulk: Attorney at Law. Lawyers, Hulk, cameos, dates, aperitifs, yoga, magic, fashion and the list goes on. But now stop reading, text your soulmate below and make an appointment to watch She-Hulk: Attorney at Law, starting August 18th on Disney+!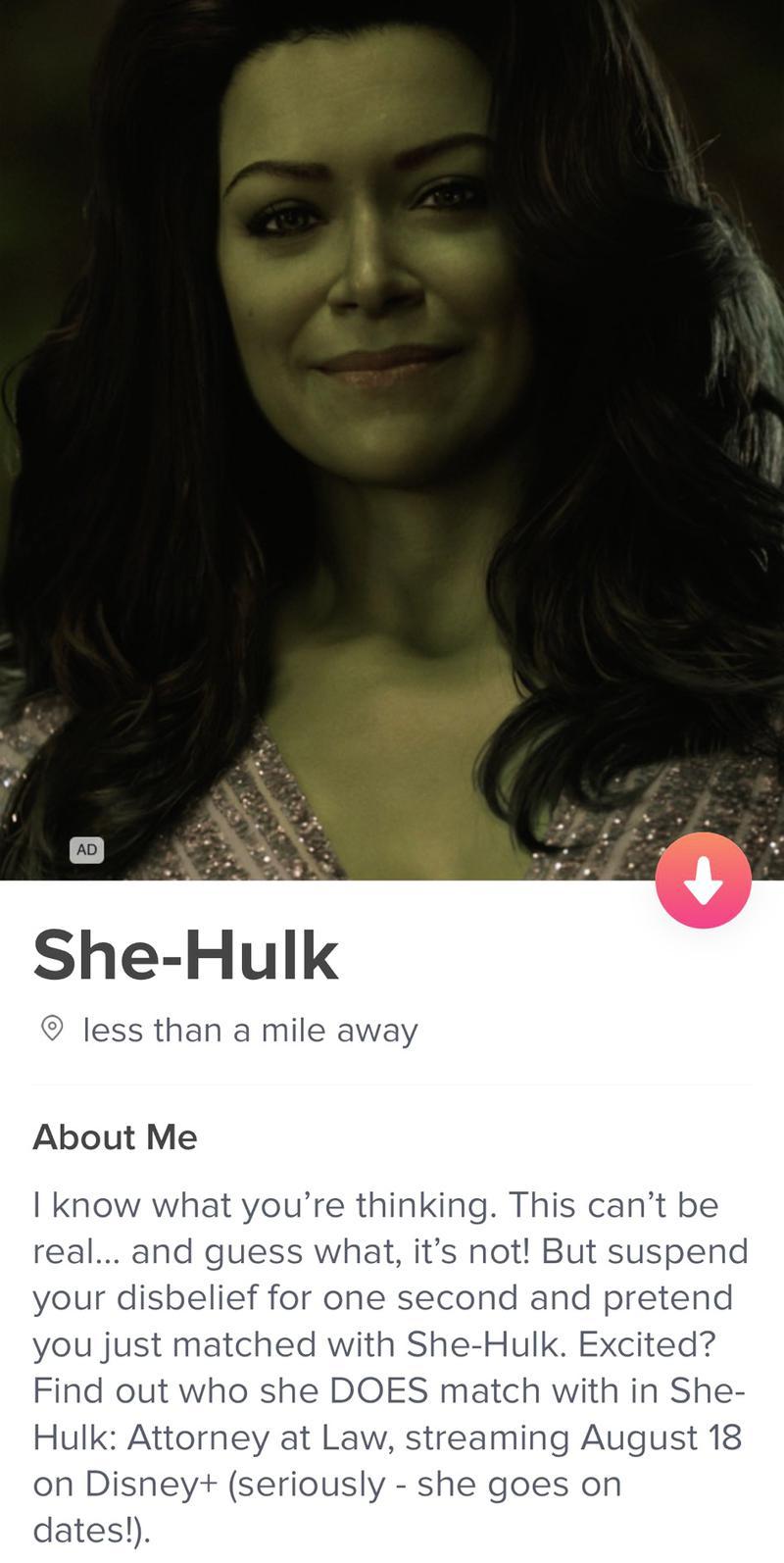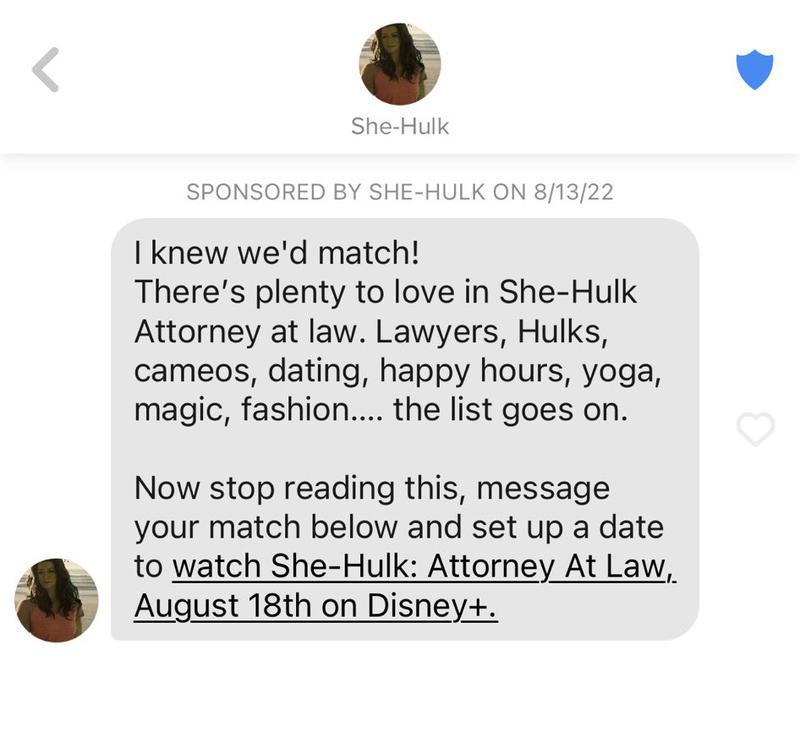 After Charlie Cox's appearance in Spider-Man: No Way Home, Daredevil's return was highly anticipated. Which is why one wonders what Daredevil will be like in She-Hulk. Jennifer Gao, lead writer of the series, in an interview with The Direct: "First of all, we were all shocked that we could use it.
When we first knew what was at stake, we couldn't believe it. We kept thinking. Okay, at some point someone will tell us they were joking. It was a bad joke, you really can't use it. " "Charlie is wonderful, he always gets involved and he's a wonderful actor, an extraordinary man.
The fun thing about bringing Daredevil into our world is that people have already seen a deeply dramatic version of him, very dark and haunted. It was so funny. to be able to do it, as we do with every character in the Marvel Cinematic Universe, to take them from the environment that everyone knows, much more dramatic and action-oriented, and to involve them in our world, to make them dance to the rhythm of She-Hulk. And they have to explore a lighter aspect of their personality. "