Florence Pugh: "Christopher Nolan apologized to me before Oppenheimer"
by
LORENZO CIOTTI
| VIEW 693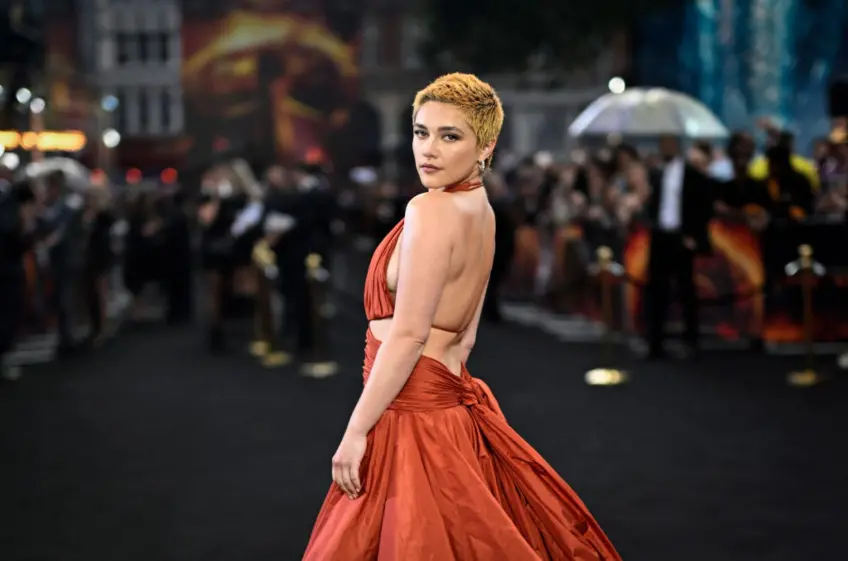 Florence Pugh was the many stars who took part in Oppenheimer, the last film by Christopher Nolan. The actress, in the film, played the lover of the physicist, psychiatrist Jean Teatlock. Nolah, before offering her part to Florence, apologized to the girl.
Pugh plays a small role in Christopher Nolan's film, which runs about three hours. The director felt compelled to apologize to the actress for this, specifying several times that her part would be significantly reduced. Florence told MTV: "Chris really wanted to make sure I knew it wasn't a big role.
And he was understanding if I decided to turn it down. But I told him I didn't care and that I would be on the project too." to play a barmaid in a cafe, who appears in the background. I remember he apologized for the magnitude of the part, but I reassured him that he didn't have to apologize.
But then he said anyway: We'll send you the script, read it and decide, but I totally understand that it's not a big role." In the film there are Cillian Murphy, Emily Blunt, Robert Downey Jr., Matt Damon, Benny Safdie, Josh Hartnett, Gary Oldman, Kenneth Branagh, Michael Angarano, Rami Malek, Dane DeHaan, Dylan Arnold, David Krumholtz, Alden Ehrenreich, Matthew Modine, Casey Affleck, Jack Quaid, David Dastmalchian, Jason Clarke, Alex Wolff, James D'Arcy, Matthias Schweighöfer, Gustaf Skarsgård and Olivia Thirlby.
Oppenheimer plot
In 1926, 22-year-old graduate student J. Robert Oppenheimer studies with experimental physicist Patrick Blackett at the Cavendish Laboratory in Cambridge. He becomes homesick and suffers from anxiety as he grapples with the required lab work.
He, enraged with the demanding Blackett, secretly injects his apple with potassium cyanide, but recovers it from the hands of Niels Bohr, a visiting scientist at the institute, who is impressed enough by his intellect to want to advise him to study instead theoretical physics in Germany, where Oppenheimer completes his Ph.D.
Later he meets theoretical physicist Werner Heisenberg at a conference in Switzerland. Returning to the United States with the intention of expanding quantum physics research there, he began teaching at the University of California and at the California Institute of Technology.
He meets his future wife, Katherine "Kitty" Puening, a biologist and former Communist, and is also in an on-and-off relationship with Jean Tatlock, a member of the Communist Party of the United States of America. In 1938, Nazi Germany's advances in nuclear fission research led Oppenheimer and his colleagues to replicate their findings.