Florence Pugh body shamed for her scene in Oppenheimer
by
LORENZO CIOTTI
| VIEW 1164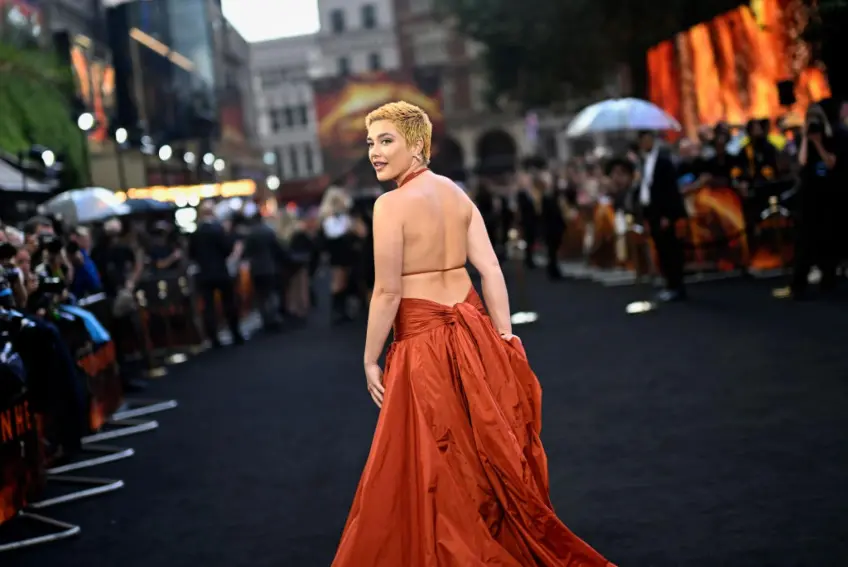 Florence Pugh plays Jean Tatlock in Christopher Nolan's film Oppenheimer. Tatlock is a brilliant young student who begins a relationship with J. Robert Oppenheimer, played by Cillian Murphy. In a particular scene of the film, the beautiful and very sensual actress appeared without clothes and above all without a top.
Although Florence is divinely beautiful, many haters on social media have attacked her body, with horrific comments, converging on their own attack of body shaming. For example, in a video on TikTok, as reported by Vanity Fair, a user, Charles Peralo, said that according to many viewers, she had too much belly.
Many Florence Pugh fans defended the actress. One woman, for example, wrote under Peralo's TikTok video: "I'm really tired," but also "I'm frankly tired of all of you...tired of being part of mankind," or: "Why are we still talking about the women's body? Let women live, for goodness sake!" Cillian Murphy told GQ about the scene: "I think it was a pivotal scene for this film.
I think my character's relationship with Jean is a crucial emotional transition. These scenes make sense when they support one history."
A censored version of 'OPPENHEIMER' is being screen in several countries, with a CGI black dress covering Florence Pugh.

pic.twitter.com/3SXea7pbCt — Florence Pugh Daily (@bestofpugh) July 24, 2023
Oppenheimer cast
Nolan's ilfil covers a 45-year narrative arc, from the early years of the scientist in Cambridge in 1923 until his death in 1967, focusing in particular on the relationship of the physicist with the people close to him.
In the cast the protagonists are Cillian Murphy, in the role of physicist Oppenheimer, Emily Blunt, botanist and biologist Katherine Oppenheimer, wife of the physicist, Matt Damon as Leslie Groves Jr., director of the Manhattan Project, Robert Downey Jr.
as Lewis Strauss, member of the Atomic Energy Commission, Benny Safdie as theoretical physicist Edward Teller, Josh Hartnett, as nuclear scientist Ernest Lawrence, Gary Oldman as US President Harry S. Truman, Kenneth Branagh as Niels Bohr, Michael Angarano, Rami Malek , Dane DeHaan, Dylan Arnold, David Krumholtz, Alden Ehrenreich, Matthew Modine, Casey Affleck, Jack Quaid, David Dastmalchian, Jason Clarke, Alex Wolff, James D'Arcy, Matthias Schweighöfer, Gustaf Skarsgård and Olivia Thirlby.