Two years without Kobe Bryant: what are we left with?
by
LORENZO CIOTTI
| VIEW 688
At 9:06 am PDT on January 26, 2020,
Kobe Bryant
, his thirteen-year-old daughter Gianna, and seven other people took off from Orange County-John Wayne, Calif., Aboard the Sikorsky S-76B helicopter brands N72EX of property of the player.
The aircraft crashed in Calabasas at about 9:47 am, catching fire. Los Angeles County firefighters put out the fire at 10:30 am, confirming the deaths of all passengers. According to the first reports the helicopter crashed due to the thick fog.
On February 7, the strictly private funeral was held at the Pacific View Memorial Park in Corona del Mar, California, after which Bryant and his daughter were buried. A public commemoration was held on February 24 at the Staples Center in Los Angeles, where ordinary people, many personalities from the world of NBA basketball and friends of Bryant gathered.
Two years after his death, one of the most vivid memories are the murals that arose on the streets of Los Angeles to remember Kobe Bryant. There are many and they are gorgeous, here are a few: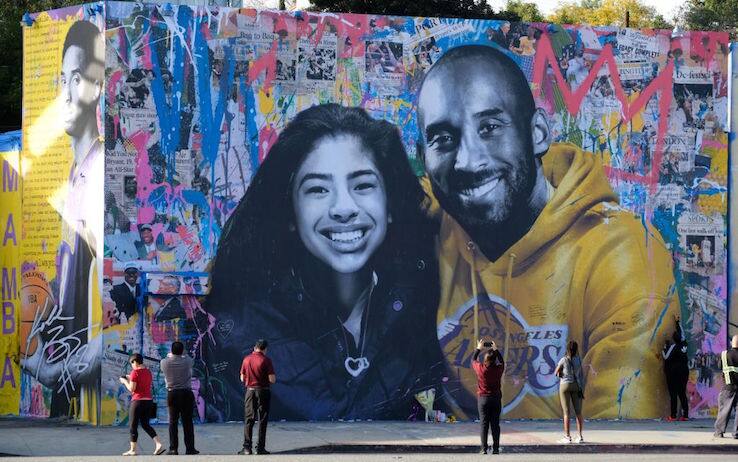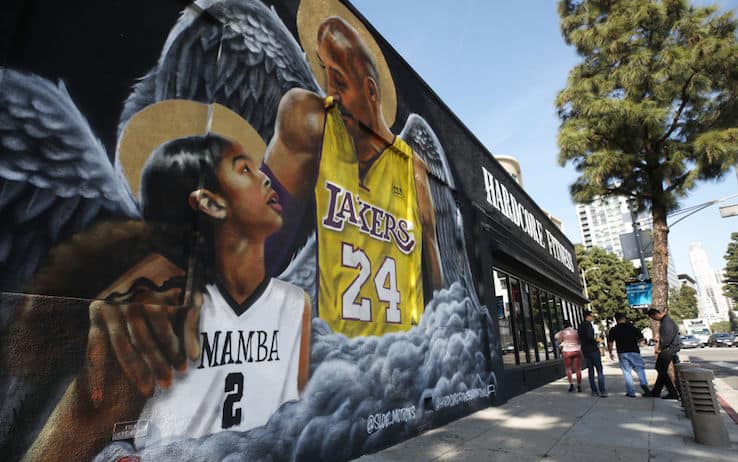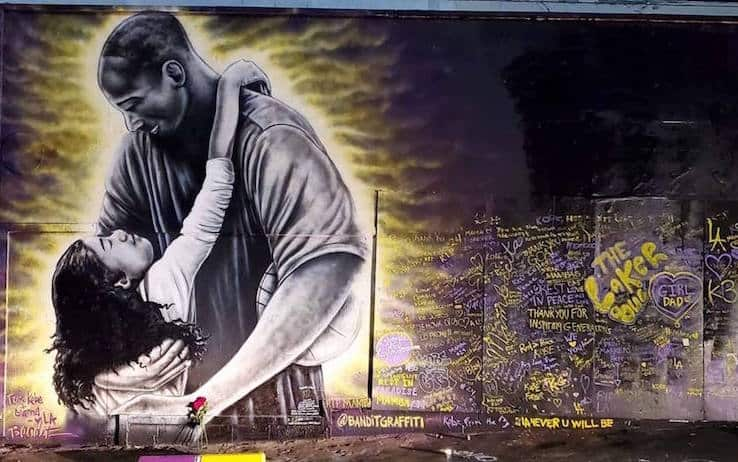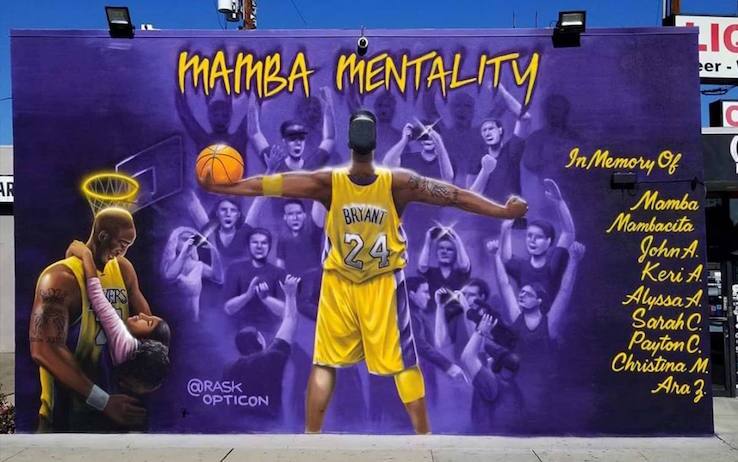 (Pics by Getty and Sky Sport Italy)
Kobe's career
Kobe Bryant has played predominantly in the role of shooting guard and is considered among the best players in NBA history.
Son of Joe Bryant and grandson of Chubby Cox's mother, both former basketball players, Bryant grew up basketball in Italy, where he learned European fundamentals, and played his entire professional career in the Los Angeles Lakers, winning 5 titles ; he was also the first NBA player to serve on the same team for 20 seasons.
With the US national team he participated in the 2007 FIBA ​​Americas Championships and the Beijing 2008 and London 2012 Olympic Games, winning the gold medal in all three events. On March 4, 2018 he won the Academy Award together with director and animator Glen Keane, in the category of best animated short film for Dear Basketball, which he wrote inspired by his farewell letter to basketball.
He is one of the best known sportsmen in the world and his career is considered one of the best in the history of professional sport. On April 4, 2020, he was inducted as a member of the Naismith Memorial Basketball Hall of Fame.