Who is Cedarian (CeeDee) Lamb's girlfriend?
by
SEAD DEDOVIC
| VIEW 5229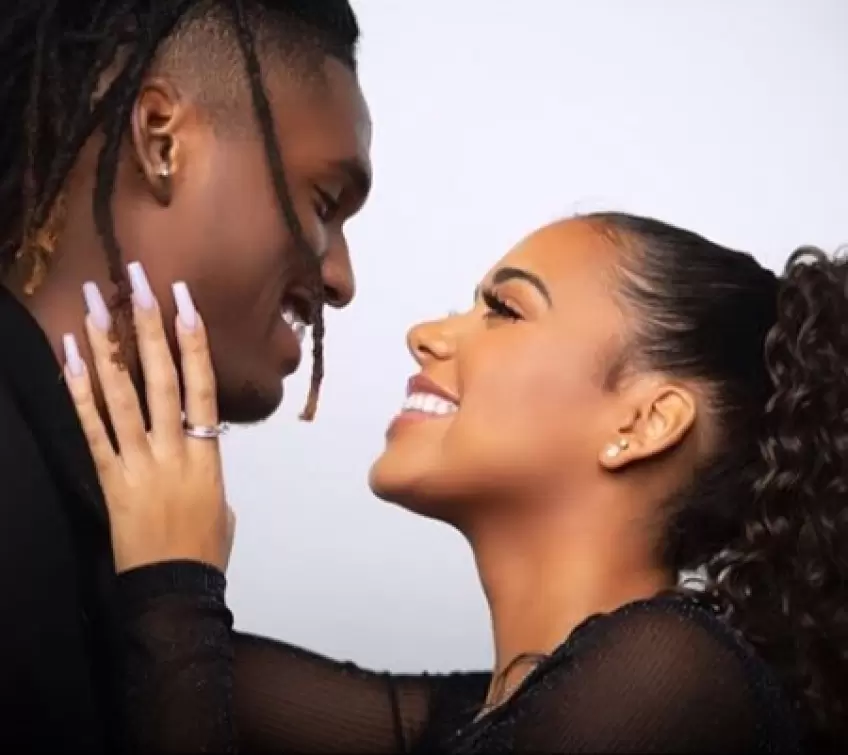 Sports stars, especially NFL NBA and soccer stars are often under public scrutiny. Their lives arouse great interest, their way of life is specific (at least for most) and sometimes fame and success lead a person to it. One of those that is interesting to the public is Cedarian Lamb aka CeeDee.
Cedarian Lamb is an American football wide receiver, who currently plays for the Dallas Cowboys, and where he plays an important role in the team. Before playing for the Dallas Cowboys, Cedarian Lamb played in college for Oklahoma.
Cedarian Lamb is one of the greatest talents of the NFL and so far he is showing great performances with which he has attracted the attention of NFL fans. He is known for his intelligence and skills and has a promising career.
He has shown a lot in his career so far, and if he continues at the same pace, he could become a legend in this sport. Cedarian Lamb sometimes tries to hide his private life, but the paparazzi manage to find out some things, and it seems that nowadays it is almost impossible to hide your private life, especially if you are a famous person.
Cedarian Lamb and his girlfriend Crymson Rose
But in addition to the NFL, he attracted attention with his love life. Cedarian Lamb is in a relationship with Crymson Rose, and apparently they met at the University of Oklahoma.
Their relationship has been going on for a long time, and they look like a happy couple. There are a few pictures of them together in public, but not too many. They are succeeding for now in what they set out to do Crymson Rose is also popular on Instagram where she is followed by 35 K people.
With her Instagram pictures, she attracts the attention of the majority of the public and it must be admitted that Cedarian Lamb has a real beauty next to him. For now, no one knows anything more about her and their relationship because it is obvious that Cedarian Lamb is trying to hide its privacy and share as few things as possible with people on social networks.
By all accounts Cedarian Lamb and Crymson Rose look like a happy couple, but the question is whether that is really the case in reality. We know that NFL stars have a specific character and are not known for long relationships, but let's wait, maybe Lamb and Rose will be an exception this time.