Don Sweeney: That is the reason Bruce Cassidy was fired
by
SEAD DEDOVIC
| VIEW 3370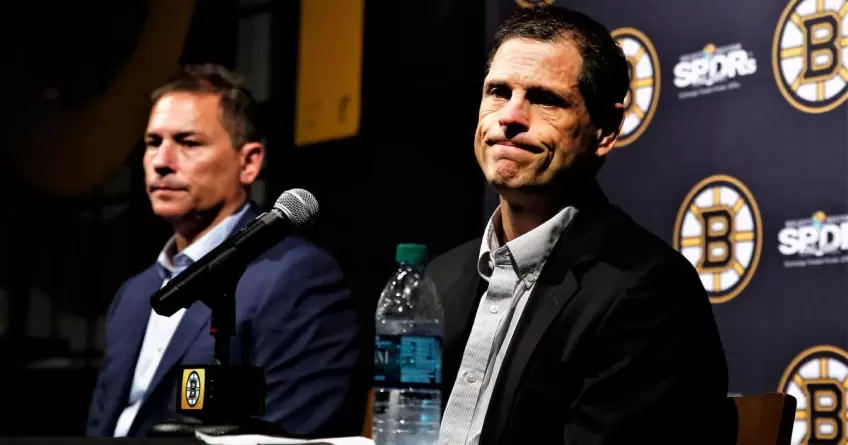 Don Sweeney decided to fire Bruce Cassidy, who spent 6 years at Boston Bruins. Sweeney explained his decision and why he decided it was best for Cassidy to leave the bench. "I felt that both the message and how it was being delivered and maybe more importantly, maybe how it was being received — young and old (wasn't getting through)," Sweeney said for nesn.
The players seem to have had some problems during the season. "That's where I referenced both younger and older players taking ownership of it, as I would and I do with where our roster is at and the changes I have to make.
I think the players felt they were very well prepared, but at other times, young and old, they struggled. Sometimes that's the voice that's in their head. I think ultimately I had to make a decision that takes us in a different path".
"The messaging, the direction and some of the things that aren't resonating as loud as they did, that's part of the exercise," Sweeney said.
Sweeney: You've gotta find a way
It is still unknown what the problem was with the Bruins and why there was no chemistry between the coaches and the players, but it seems that Cassidy could not do everything he managed to do this season.
We'll see if next season can be the same again. "You don't go out and get 107 points, and win 51 games if the players aren't responding to you. That just doesn't happen," Sweeney said. "He's able to push the buttons that are necessary, but it takes its toll.
Over the course of time, it takes its toll. You've gotta find a way to deliver that message a little differently or the personnel changes and you cycle it out. That's a little bit of the way the cycle happens".