Leon Draisaitl after the hat trick: I was probably being a little too selfish
by
SEAD DEDOVIC
| VIEW 342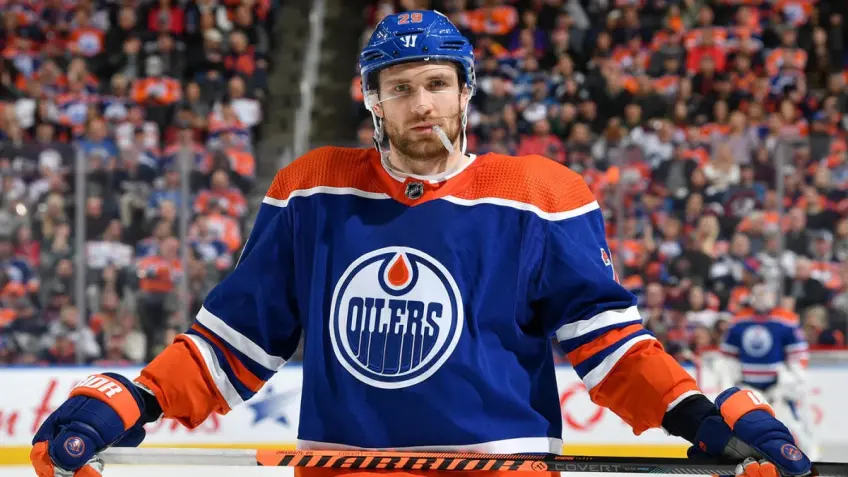 The
Edmonton Oilers
had a big win over the
Anaheim Ducks
.
Draisaitl Leon
was especially impressive after scoring a hat trick. He showed once again how much he means to his team. Draisatl admitted that he was selfish in many moments, but it seems that no one will blame him for it this time.
"It was a good night. There were lots of great plays by the guys around me, looking for me," Draisaitl said, as quoted by nhl.com "I am proud and very fortunate to have done it. I was probably being a little too selfish in the third [period], I was shooting it from everywhere.
I think that is all right, usually I tend to overpass it so, for once in my life, it is OK."
Dallas Eakins on his team
Anaheim coach Dallas Eakins is happy with his team's performance in the first period of the match, but it was not enough for a positive result.
"Edmonton has a top-notch, explosive team," -Dallas Eakins said. "I thought we had a really good first period, maybe one of our best periods of the year. But I think the discrepancy in finish on the two teams -- they're loaded with guys that can finish and we're challenged with it.
We just couldn't get anything past their goaltender tonight." McDavid is delighted with Draistl's game and what he is currently doing on the NHL scene. "You don't see it every day that someone scores 50 and gets 100 points pretty much every year they have been in the League.
It's really, really impressive," McDavid said. "I can't say enough good things about [Draisaitl]. He has been on a real tear and tonight was no different. It's been amazing to watch the evolution over the course of our careers.
He went from being a pass-first kind of guy to a little more of a shooter, to obviously being both. He can beat you either way."