Arsene Wenger and Cristiano Ronaldo's moving farewell to Queen Elizabeth II
by
LORENZO CIOTTI
| VIEW 446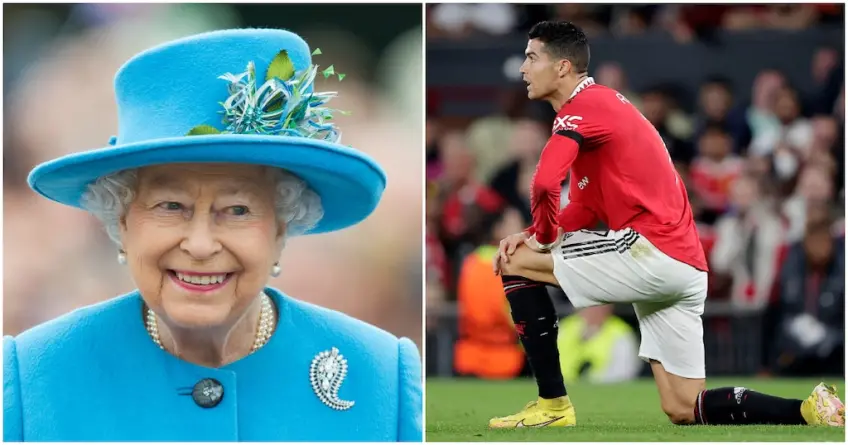 Arsene Wenger, now FIFA's head of global development but historic Arsenal manager in the past, had a thought dedicated to the death of Queen Elizabeth II. The Queen has always been a fan of Arsenal. These were Wenger's words regarding his meeting with the Queen: "I arrived in England almost 26 years ago, in October 1996.
During that time, it was an honor to meet Her Majesty Queen Elizabeth II twice, once a Buckingham Palace and one in Windsor. In an ever-changing world throughout her reign, her sense of duty and dedication to keeping the nation together are qualities for which I have felt great respect and admiration.
they have been paid by people from all walks of life and around the world show how much it meant to many. I would like to send my condolences to the royal family and to all those who are in mourning today. "
Arsene Wenger and Cristiano Ronaldo's moving farewell to Queen Elizabeth II
King Charles III was greeted with great affection by the crowd that awaited him in front of Buckingham Palace.
As the king stopped to shake his hands, a woman hugged him and kissed him on the cheek. Many were moved to tears and there were cries of God save the king. The monarch arrived at Buckingham Palace in the official Bentley with his wife Camilla.
Charles III was officially proclaimed King at 10am local time yesterday. This is the message of Cristiano Ronaldo on his social networks: "Seven years of my career have been played in the Premier League and this is my 8th season in England.
In all these years, I have felt the eternal love of the United Kingdom for his Queen and how important Her Majesty was and forever will be for the British people. I cry for this irreplaceable loss with a country I have learned to call home. My thoughts and prayers go out to the entire Royal Family. "