Indonesia soccer tragedy, Javier Roca: "Four people died in the locker room"
by
LORENZO CIOTTI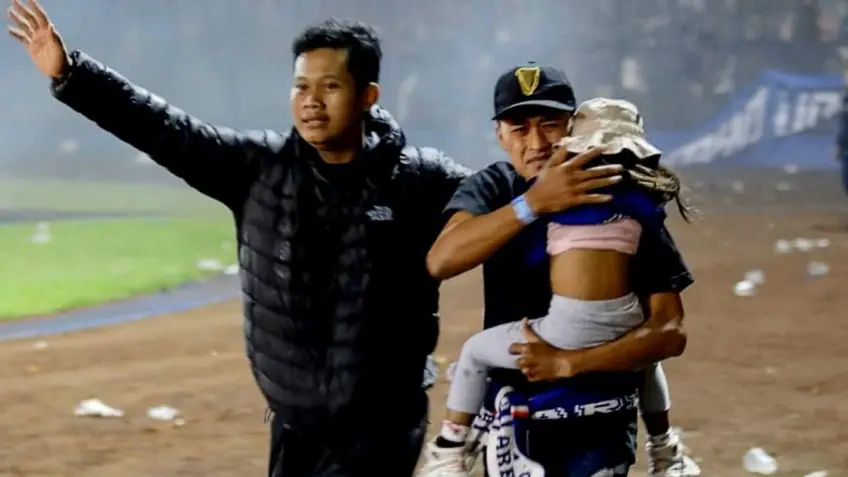 On 1 October 2022 in Indonesia at least 125 people died and hundreds more injured due to an invasion of the field at the end of the soccer match between Arema and Persebaya Surabaya. Javier Roca, Arema FC manager, spoke about the scale of the tragedy.
He told: "I am mentally destroyed. I feel a very strong weight, even a responsibility. If we had equalized, perhaps this would not have happened. What happened was terrible. I saw four people die in the locker room. I could have expected an invasion of the field.
but not a battle to the death. When I returned from the press conference I found the tragedy and chaos inside the stadium. Some of my players passed with the victims in their arms. There were fans who died in their arms of the players.
It is not possible to trace a single cause of the tragedy. The images let me think that those who had to manage public order were not prepared, evidently they did not expect a chaos of this magnitude. It was like an avalanche.
At the stadium nothing like this had ever happened. I think even the police overstepped the boundaries. Seeing the pictures, perhaps they could have used other techniques. It didn't take too long to arrive but it is understandable, in a relatively small city, there were not enough units."
What happened
The fans of Arema FC, after the 3-2 defeat suffered against the long-time rivals of Persebaya Surabaya, a team with which they have not lost for more than twenty years, have invaded the field, causing chaos in the stadium.
Many cars, including a police truck, were set on fire outside the sports facility. According to data provided by law enforcement, 13 vehicles were damaged in total. The Indonesian government apologized for the incident and promised to investigate the matter.
Police officers who tried to calm down, including by throwing tear gas. Images from inside the stadium show the police throwing large numbers of tear gas and fans climbing over the fences to get to safety. The stadium has a capacity of 42 thousand spectators and according to the data of the authorities it was completely sold-out.
Only 3,000, however, the police explained, made an invasion of the field. President Joko Widodo has ordered a safety investigation during football matches. Many tried to save themselves by climbing over the fences of the stadium, which has a capacity of 42 thousand spectators and which, according to the authorities, was sold-out.
To invade the camp were 3 thousand people: many of them were crushed in the crowd while trying to escape.
A precedent with a heavier budget occurred only in 1964 during a match played in Lima, Peru, for the Olympic qualifiers: that time, again due to a mass escape, 320 people lost their lives.