Wall St. rallies as Fed's Powell's remark solaces inflation frets
by
SOURAV D
| VIEW 2426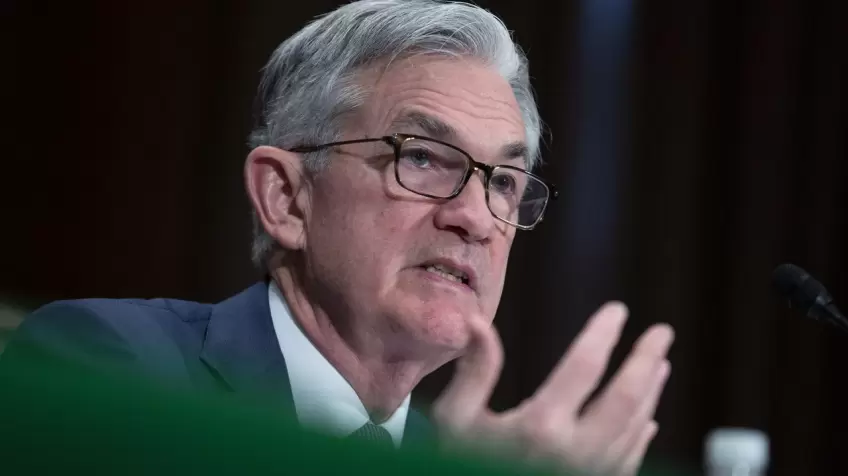 On Wednesday, all three key indices of Wall Street had sharply clawed back with trade-sensitive Dow spiking to a fresh all-time closing high as a sell off wave in tech-related stocks over valuation concerns eased off and a growing bet on defensives such as cyclicals which had borne the heaviest brunt last year due to a global-scale pandemic outbreak, seemingly had gathered steam further.
In point of fact, in the day's robust gains in the Wall Street were almost entirely prodded by the remarks from Fed Chair Jerome Powell made a day earlier before the US Senate Banking Panel, while Powell was quoted saying in a prepared statement to lawmakers that it might take at least three years to surpass the US Central Bank's inflation target, eventually depreciating growing jitters over a likely inflation-surged later this year following release of another trillion-dollar stimulus package

.
If truth is to be told, main indices in the Wall Street were spiralled downwards over the recent past with Nasdaq taking the loftiest headers as sceptics raised an alarming bell over the latest leg of $1.9 trillion stimulus bill as proposed by the US President Joe Biden earlier this year citing a higher inflation, which in turn had stoked frets of a higher interest and drowned the Wall Street deeper into the red-ink territory

.
Nevertheless, as the latest remarks from Federal Reserve Chair Jerome Powell had alleviated inflation concerns, money markets in the United States roared back and Dow alongside S&P 500 gained more than 1 per cent in the day's market wind-down

.
Wall Street rises as Fed's Powell ease inflation concerns
Citing statistics, in the day's Wall Street closure, Dow surged 1.36 per cent to 31,964.82, hitting a record closing high, and benchmark S&P 500 soared 1.08 per cent to 3,923.43, while tech-heavy Nasdaq gained 0.65 per cent to 13,552.85.
Meanwhile, citing that the Powell's remark before US Senate Banking Committee on Tuesday has been a major market mover in the day's Wall Street, a chief investment strategist at Baker Avenue Asset Management in San Francisco, King Lip said, "The market is very concerned about inflation and the rise in interest rates. But that's in contrast to what the Fed is saying".