Trans swimmer Lia Thomas responds to the call-outs
by
SEAD DEDOVIC
| VIEW 37855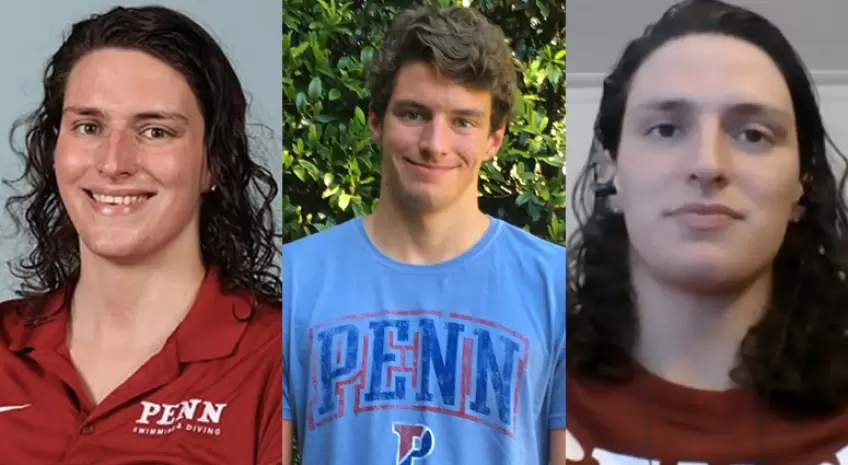 Transgender college swimmer Lia Thomas is currently under a lot of pressure. Lia competes in the women's category, and many of her colleagues, as well as their parents, oppose it and believe that Lia has genetic advantages "I'm not a man.
I'm a woman, so I belong on the women's team. Trans people deserve that same respect every other athlete gets," the 22-year-old University of Pennsylvania swimmer said to Sports Illustrated. Although the 21st century is a time when we can talk freely about our sesual orientations, it seems that people still do not want to support it.
However, the situation here is that the majority does not have a problem against Lia Thomas, but solely because the competition in the category in which they consider that she has "advantages" "I'm a woman, just like anybody else on the team," Ms Thomas said.
"I've always viewed myself as just a swimmer. It's what I've done for so long; it's what I love".
Lia Thomas goals
Lia Thomas is one of the most dominant swimmers for now, and she is achieving top results.
In addition, Lia wants to raise people's awareness of this problem, and wants to help future generations to say freely and without fear who they are and what they are. She seems to have set herself that as her main task "I just want to show trans kids and younger trans athletes that they're not alone," she told Sports Illustrated.
"They don't have to choose between who they are and the sport they love". "I don't know exactly what the future of my swimming will look like after this year, but I would love to continue doing it," she added.
"I want to swim and compete as who I am". For now, Lia Thomas is still competing in the women's category, and we will see if the pressure of some will affect the leaders of swimming organizations.