Maria Sharapova on Serena Williams' retirement: "Here's what I told her!"
by
LORENZO CIOTTI
| VIEW 11712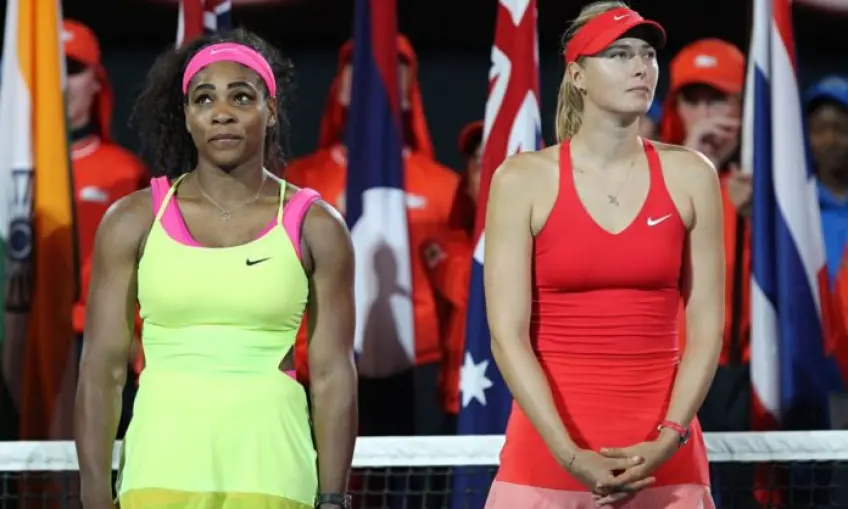 Serena Williams played the last matches of her career at the US Open. In the US Grand Slam, as well as the home tournament for the Williams' most successful sister, everything was ready for the retirement of the former world number one.
A preparation that, however, it has slipped with the passing of the days, while she collecting victories against her opponents: first against Kovinic in the first round, then against seeded number two Anett Kontaveit. Serena Williams, however, had to surrender against Australian Ajla Tomljanovic in three sets.
There have been numerous messages that the tennis players of the Tour have sent to the Queen of tennis for her retirement from the tennis scene. From the current world number one, Iga Swiatek, to a recent doubles partner, Ons Jabeur.
Not only current players, but also from the past: among these, there is also Maria Sharapova, one of the biggest rivals of the former US number one.
Sharapova's words
Rivals since Maria Sharapova entered the professional Tour, the former Russian tennis player talked about Serena Williams and her retirement at Flushing Meadows.
She told: "It was amazing to see Serena's path and the glory and graceful tenacity with which she carried on her caree." This was said by the former world number one about the rival to ESPN, as reported by Sportskeeda. The interview was released on the occasion of the two women's semifinals of the US Open, where Maria Sharapova was present in the stands.
The winner of five Grand Slam titles made a comparison between Serena Williams and the current generation, telling an anecdote dating back to last year's Met Gala, where they were both present: "We talked about it last year in this period of the year and I told her, with no disrespect to this generation, that she was much better and that she had to go out there, so I'm glad she had the chance to do it here in New York."
"It was amazing to see Serena's run and the glory and the gracious tenacity as she carried through to the end of her career".

- Maria Sharapova #USOpen — Erik Gudris (@ATNtennis) September 8, 2022
Serena Williams
Russia
North Korea Defends Relations with Russia Amidst South Korean Criticism
Russian Forces Bolster Tactical Position in Donetsk, Defense Ministry Claims
Russian schools changed the curriculum and encourage going to war and patriotism!
Zelenskyy Denounces Russian 'Genocide' in Address to Canada's Parliament
Russian Embassy Expresses Concerns Over US Aid Package to Ukraine
Russia Imposes Temporary Export Limits on Fuel to Stabilize Domestic Prices