Charles Oliveira on fight vs Islam Makhachev: "I didn't want this fight"
by
FARUK IMAMOVIC
| VIEW 445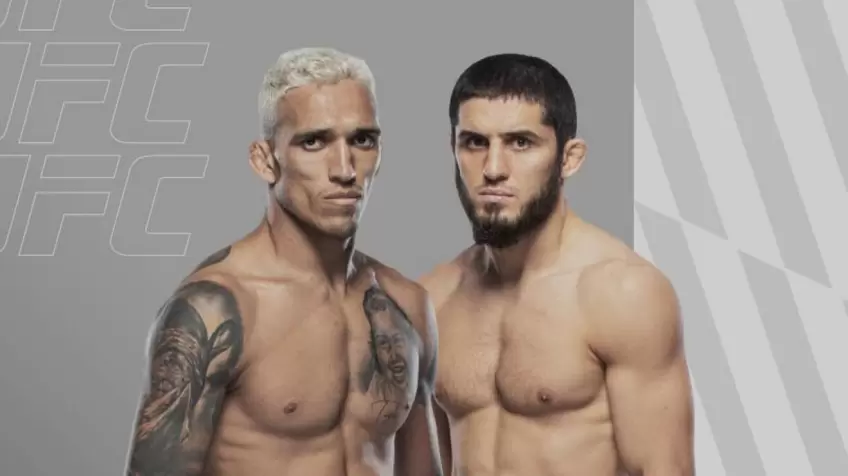 Former lightweight champion Charles Oliveira admitted that the fight against Islam Makhachev was not entirely what he wanted. Ever since we got official confirmation last month that the fight for the lightweight title between Oliveira and Makhachev will headline the excellent UFC 280 event, the predictions and wishes for the outcome of the fight have not stopped coming.
We remind you that before the UFC 274 event, Oliveira was stripped of his belt due to falling on the scale, and then he defeated Justin Gaethje, which left the category without a champion. Now, as the first challenger, he has the opportunity to retake the lightweight throne, but it will not be an easy task for him.
Opposite him will be the excellent Islam Makhachev, and he will fight in the tenth month in Abu Dhabi. However, it seems that this is anything but what 'Do Bronx' wanted.
"I didn't want this fight"
"I didn't want this fight.
Everyone knows it," Oliveira said in a recent interview with Brazilian YouTube channel PVT (h/t MMA with Subtitles). "I wanted the big payment from the other fight. However, everyone knows that I'm a UFC employee.
You can't escape that. So we tried to negotiate from every angle. I tried NY because it was neutral ground. But the fight was decided there (Abu Dhabi). But to be honest the cage is the same anywhere in the world. But look at my last eleven fights and look at Makhachev's last ten fights, what he does best is putting people on the ground.
If he does that again he will putting down the biggest finisher in UFC history. I would have chosen Conor if I could but he is silent. So what popped up instead was Makhachev and he deserves all the respect in the world. Unfortunately the fight didn't come to Brazil or neutral ground, it went to their territory but you saw what happened when it went to Gaethje's house and it will be no different this time."
It is a well-known fact that Oliveira wanted a fight against McGregor and a "big check", but that was unrealistic for several reasons. Although Makhachev is a worse option for him, it is certainly many times better for us fans.