After eight years John Hathaway makes a comeback to the UFC
by
FARUK IMAMOVIC
| VIEW 382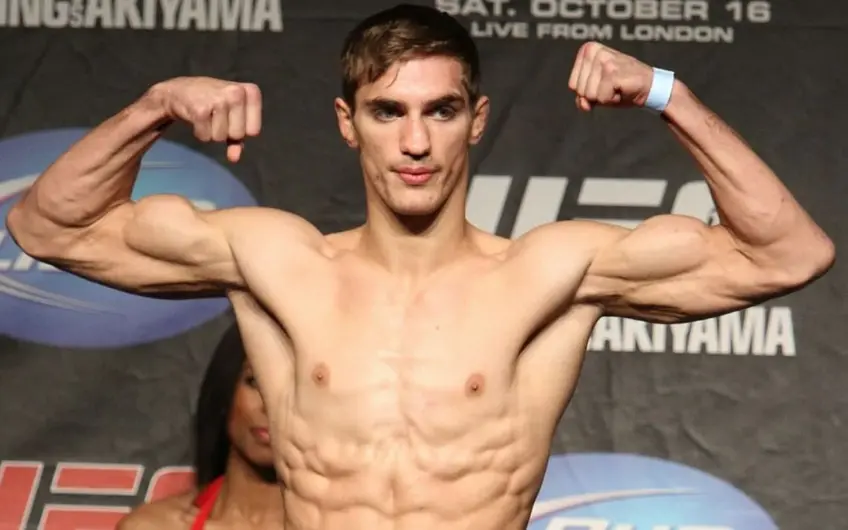 A very interesting return to MMA is scheduled for October 15 (the 10th month) and Octagon's event, which will be held in Frankfurt. After more than eight years since his last performance, John Hathaway (17-2-0) will return to the cage.
If you are a newer fan of this sport or if you are perhaps a little more forgetful, an explanation of who this English fighter is will surely come in handy. It is about the now 35-year-old who finished his career with a record of 17-2-0.
He performed in the welterweight category and in 2009 he came to the UFC as an undefeated fighter (10-0). He defeated Tom Egan by technical knockout in the first round, and in his first four appearances, he recorded four victories.
Among the fighters he defeated were names like Diego Sanchez and Rick Story. The first defeat occurred in 2010, and Mike Pyle won by unanimous decision. Hathaway returned with victories half a year later and strung together three consecutive victories.
However, in the period from the ninth month of 2012 until the third month of 2014, Hathaway did not perform. This talented British welterweight got into big health problems. Back in 2010, he contracted Crohn's disease, i.e. ulcerative colitis.
Some of the symptoms and difficulties caused by this disease are frequent diarrhea, bleeding, abdominal cramps, high temperature, loss of weight and appetite, and general malaise. None of that is good for a professional fighter, and there is no cure for that disease.
However, the symptoms can be controlled with various therapies, and Hathaway returned to the cage in the third month of 2014. The UFC paired him with the dangerous Dong Hyun-Kim, and the match ended very badly for Hathaway.
John was knocked out with a spinning elbow early in the third round, one of the better knockouts seen in the UFC. Hathaway had a match scheduled against Gunnar Nelson in the seventh month of 2015, but he canceled it due to injury and after that, he never had a match or appeared again.
Many people forgot about him, and even he himself did not expect to return.
Hitting the pause button
"I thought I was going to be able to fix it quickly," Hathaway recently told MMA Junkie. "I never thought it'd be eight years plus now.
I didn't think I was going to have all this time out and have to go through these things". "I kind of withered down over that whole time and lost all my strength and my athletic ability," Hathaway said.
"I've just kind of been getting that back over the last two years, really, and I've been getting back into combat". "I've got to do it – something I've wanted to do for eight years," Hathaway said.
"It's been driving me through. It's something I've always loved doing since I was about 15. It's been 20 years of just enjoying competing in combat sports". After years of struggle, numerous surgeries, and health problems, he will return to performances under the auspices of the Octagon, although he is still under contract with the UFC.
The world's strongest martial arts organization is ready to set a precedent and even encourage Hathaway to "warm up" with a few comeback matches against weaker competition. Hathaway is in USADA's anti-doping testing program all the time and if he is successful in the Czech-Slovak organization, we will probably see him again under the auspices of the UFC.
"At least they know I'm still clean," Hathaway said. "… What (the UFC) want to do is – well, I've eight years out. They didn't know what really to do with me. They were like, 'Obviously, we don't feel like we can just stick you back in because we don't know what your level is now that you've had so long out.
We'd like you to go and have some competition somewhere else and then we'll go from there, seeing how you look and perform.' "I guess if I'm performing and looking good, then they'll pick me back up.
… OKTAGON has been great. They're giving me the chance. They've got some good guys in their welterweight division. I'll look to compete against them and if I can do well against them, then I'll step back into the UFC and see what I can do there".
In any case, John Hathaway is already a winner considering all the adversity that has befallen him over the past few years, and it will be interesting to see in what condition this once very talented fighter returns.