Jorge Masvidal speaks about his retirement and love for MMA
by
ARYAN LAKHANI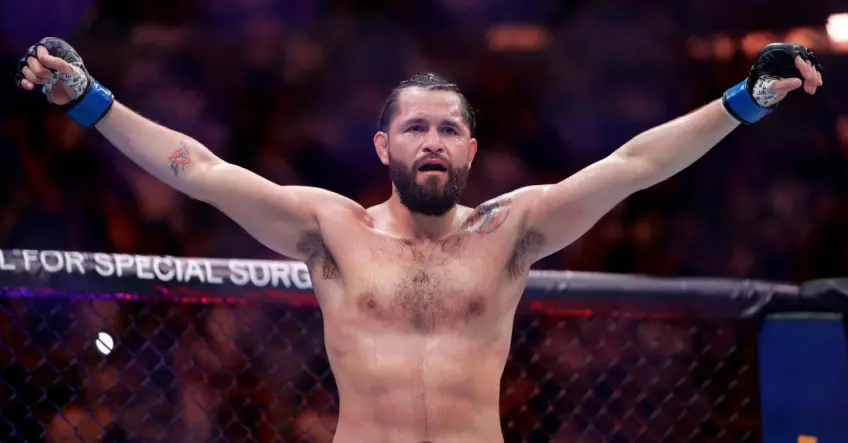 The former UFC fighter Jorge Masvidal has now switched roles from being a fighter to a promoter; he is the founder of GameBred Promotions. His glorious UFC career has inspired many, and Masvidal has achieved things that can be very difficult to accomplish for any other fighter.
He has scored the fastest knockout in the UFC against Ben Askren, simply with a flying knee kick, and it will always be remembered as the most iconic moment in the history of the UFC. Masvidal's new step up in the world of MMA is equally interesting as he is achieving significant success in a short span of time.
Jorge Masvidal on his MMA career
Jorge Masvidal spoke about his career plans and his passion towards the sport of MMA last week in a press conference for the Game Bred Bare knuckle MMA event. Never say never; at some point, he could definitely make a return to the UFC octagon, and his fans will be looking forward to that moment.
"I'll never rule out coming back," Masvidal said, as quoted by mmajunkie.usatoday.com. "I did MMA at a professional level for 20 years, and it's all I know. So I'll never say I'm not coming back".
As of right now, the way that my reflexes are and just my body is aged, I don't think I can compete with the five best in the world right now, and that's what I signed up to do in MMA, is go against the best in the world.
I'll never rule it out. I love fighting more than anything". "Definitely love promoting fights," Masvidal further speaks about being a promoter and compares it with fighting. "There's nothing more that I love than fighting.
Fighting is the funnest sh*t that I've ever done in my whole life, but promoting's pretty damn close in a way. I'm not competing, but it's something that I like a lot".
Jorge Masvidal
• Jorge Masvidal shares positive comments for UFC fighter pay
• Jorge Masvidal revealed that he always wanted to box
• Leon Edwards reveals that he always wanted to fight Jorge Masvidal
• Jorge Masvidal shares his predictions for Belal Muhammed vs Gilbert Burns
• Daniel Cormier believes Jorge Masvidal should not come out of retirement
• Jorge Masvidal reacts to Jake Paul vs Nate Diaz