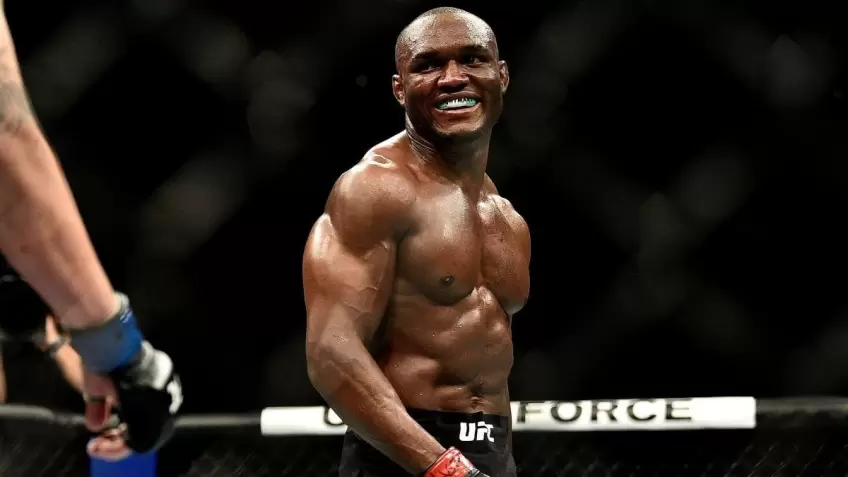 The former UFC welterweight champion Kamaru Usman faced back-to-back defeats against Leon Edwards, who snatched everything away from him; in the first match, it was a leg kick to the head that did the job, and in the rematch, Leon Edwards was successful in securing a dominating unanimous decision win.
Kamaru Usman wanted to fight Khamzat Chimaev, and the possibility of a match between the two hasn't been ruled out, but in the recent press conference, Usman seemed to be a little hesitant and unclear about the match with Chimaev.
It would be fair to assume that Usman would be returning before the end of 2023, and if it is not against Chimaev, it will most likely be against someone from the top 5.
Kamaru Usman on his next fight
Recently Kamaru Usman spoke about returning and shared his thoughts on fighting Khamzat Chimaev.
Usman also spoke about Leon Edwards's expected title defense against Colby Covington. "I am good. I m just training, falling back into love with my routine of training. I mean, the last couple of years was just kind of chaotic, you know, here and there, here and there.
Usman said. "Just like you, I thought I was gonna be fighting Khamzat too; we'll see what happens. I mean, there's a lot of logistical things not necessarily on my end; like I said, I am up here, I'm feeling good, and I am ready to fight".
Kamaru Usman on Edwards vs Covington: It's a good fight. I think both guys are very talented both guys present different challenges; you know, I have whipped both of them at least once or twice, so you know, we will see who wins that.
The welterweight division is filled with tough competitors; Belal Muhammed is most likely next to get a title shot. Kamaru Usman needs only a few more wins to assure himself an opportunity of getting a title shot.
Kamaru Usman
Khamzat Chimaev
• Belal Muhammed reveals under what condition he will fight Kamaru Usman next
• Khamzat Chimaev ready for the title shot: "Now it's my time"
• Gilbert Burns predicts Khamzat Chimaev vs Paulo Costa: "it's a very close fight"
• Khamzat Chimaev responds to Kamaru Usman's recent statement
• Tim Welch believes Jared Cannonier destroys Khamzat Chimaev in a 5 round match
• Khamzat Chimaev wants to fight twice before the year ends