Marius Lindvik on pre-jump rituals and the music he listens to
by
SEAD DEDOVIC
| VIEW 1896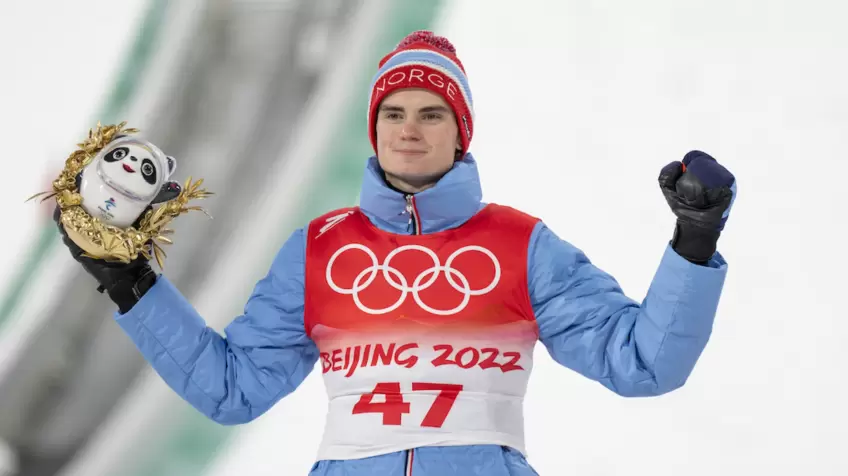 Marius Lindvik, a 23-year-old Norwegian who delighted us all after winning gold in the ski jumping category in
Beijing
this year. He has revealed the secrets of his success, and what is interesting is that before each jump Lindvik listens to music that helps him.

"I always put on some good music, some EDM [Electronic Dance Music], a bit harder music for the warm up and stretch out a bit and prepare my body and head for the competition," he said in an interview with Olympics.com.
"Martin Garrix is one of my favourites." Marius also revealed his ritual before the jump, and what helps him besides music. "You have to be pretty strong in the head," the Norwegian said. "Before I jump, I always try to calm myself down.
If I get nervous and stuff like that, it ensures that I'm still ready. It ensures that I save my strength" "I usually breathe deeply before I put on my skis, and just take a moment to get myself ready and get myself in the mental state that I need to be in before I jump.
I then visualise the jump that I'm about to do and go for it. "After take off, you know straight away if it's a good or a bad jump. If it's good, it feels like you are getting thrown out of the take off in a slingshot".
Lindvik and childhood
Lindvik remembered his childhood and the first moments related to ski jumping. "My first Olympic memory was watching Simon Amman win the Olympic gold medal [at Vancouver 2010] on TV when I was a kid," Lindvik said.
"It felt amazing. These are all people I've been looking up to since I was a kid. It's just insane that, uh, that I managed to stay on top and beat them. One person especially impresses him. "Kamil Stoch is one of the jumpers that I respect the most.
He has been in this game for so long now and just keeps fighting to stay at the top". - Marius Lindvik concluded.