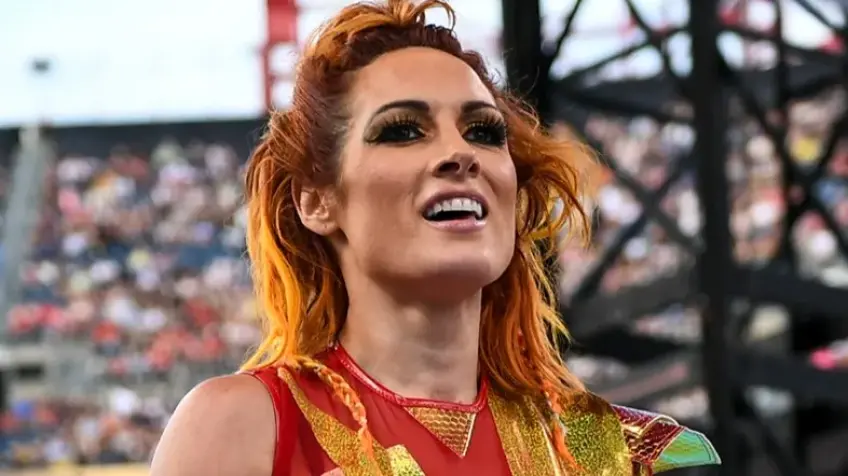 Becky Lynch, from the very beginning at NXT, has always been a natural babyface, loved and supported by the crowd even when she was an underdog, but things definitely changed for her when in 2018 the WWE tried to make her turn heel.
In fact, at SummerSlam that year, she betrayed her best friend Charlotte Flair by giving her an absurd slap after he stole the title in a Triple Threat Match with Carmella too, which should have made her a heel, but the fans loved her so much so much so that in the end she turned out to be the face of the situation anyway.
This led her to evolve and transformed into The Man, to then arrive at WrestleMania 35 where together with Charlotte Flair and Ronda Rousey she made history in the first women's main event of the Showcase of the Immortals, winning both Raw belts.
and SmackDown, becoming Becky 2 Belts.
SummerSlam is always the turning point for Becky
During SummerSlam 2021 then, the Irishman returned after a period of absence due to pregnancy, defeating Bianca Belair in 27 seconds and establishing herself for a whole year as a heel in the weekly shows, first of SmackDown and then of Raw.
But at this year's SummerSlam, after losing once again to Bianca Belair following the defeat already suffered during their match at WrestleMania 37 where she lost the title, she is back babyface again to help her against Damage CTRL.
Speaking as a guest on the Out of Character podcast, The Man was asked if she was surprised at this return to babyface status and she replied: "No, because I had talked to Hunter a little earlier and he was like, How do you feel? to be a heel? and I was like: Honestly, it's fun, I like it.
I feel like I'm more naturally inclined to be a babyface. I think people like babyface like me more. So, he was like, I feel like we're swimming upstream holding you like a heel. Yes, I agree and so then the creative part was set up that way and I was like: Yeah, it looks great."