Seth Rollins: I have always had a great admiration for Triple H
by
SEAD DEDOVIC
| VIEW 310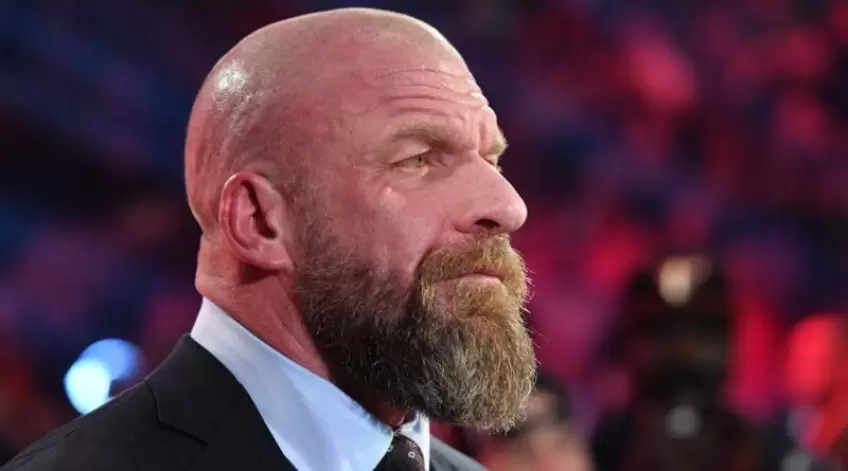 Seth Rollins is optimistic about the arrival of Triple H in the company. Rollins has tremendous respect for Triple H and his accomplishments in WWE "I have always had a great admiration for him. He's been a mentor of mine for as long as I've been with the company, so to have someone in that position that I trust is really awesome, and I trusted Vince as well.
But to just have a breath of fresh air is really good because with Vince, there was kind of a double-edged sword. On one hand, you knew exactly who to go to all the time. Every answer needed to go through Vince and there was security in that.
If you needed something, and you needed an answer pronto, he was right there and you knew exactly that if you got a yes from him, nothing else beneath that matter, so that was really cool and you could understand his vision.
Once you worked with him for a long enough time, you started to understand that. On the other side of that, he was very flippant. He was all over the place. That was to his credit, like that was part of his genius, but it was also very stressful to deal with as a talent".
- he said on Out of Character with Ryan Satin, as quoted by pwmania.com
New era
His arrival brought optimism and hope that things could be even better. There is a special emphasis on new talents, returnees, and new events.
"I'm very excited just to see what this all looks like in six months when everything gets settled. He's just starting the chessboard with all of his pieces messed up. It's somebody else's game and he's like that's not how I play it because everybody plays chess differently.
So he's like, no, I don't do it that way. I gotta reset this whole thing. So right now, he's just getting all these pieces in place and then we'll start marching, but he's gotta figure it out first., He's a very competent general.
He's not Vince. Vince has been my only boss here for a decade. It's a wild changeover and super abrupt which put all of us on our back foot, I think Triple H included. But I'm very excited to see what the future looks like in like three to six months once all of us get our bearings and we know what it's going to be like working with each other.
But I do feel like there is a lot of excitement from the roster. That's not a knock on Vince. It's just new is exciting and fresh," Seth Rollins said.
Seth Rollins
Triple H
• Brian Gewirtz recalls Triple H's reaction to to The Rock calling CM Punk on WWE RAW
• Seth Rollins' role in Captain America: Brave New World has been revealed
• Mick Foley on Seth Rollins: I was like, 'He's on to something, and he's trying'
• Seth Rollins and Becky Lynch could leave WWE for Hollywood!
• Alberto Del Rio on the 'bad' relationship with Triple H and his apology
• Seth Rollins talks about Cody Rhodes and the conflict they had