The Undertaker: "I thought The Rock didn't last long in WWE"
by
LORENZO CIOTTI
| VIEW 352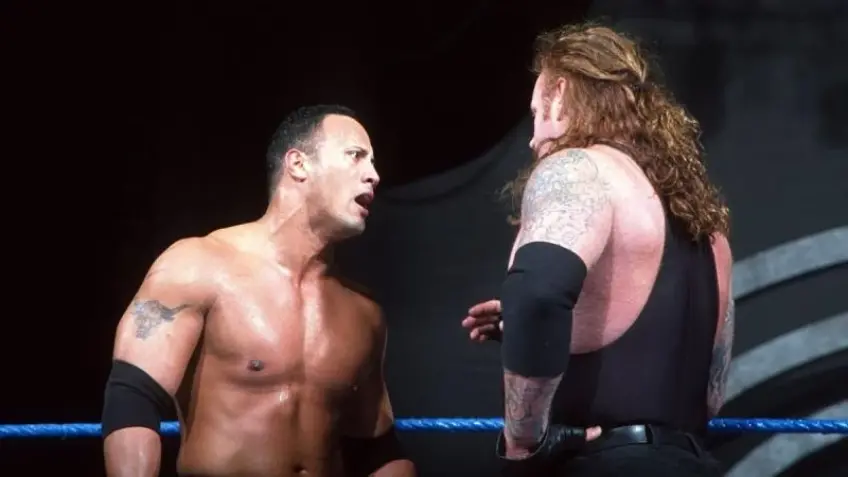 The Rock
was certainly one of the most important characters in the history of WWE and pro wrestling in general, but despite this, in the past there have been some people who would not have liked to see him at the top of the federation.
During an episode of the WWE network on The Undertaker, The Rock talked about his first experiences in WWE and revealed that the Deadman was one of the people who most believed in his qualities, especially when some backstage members were against the ascent of him.
At the debut of the wrestler of Samoan origin, however, The Undertaker had a quite different thought than the one he later had, given that in his last interview, the Deadman wanted to tell what he thought of Rocky immediately after his debut giving him just a few months before being fired.
The Undertaker and the rejection of The Rock
In his last speech to Gary Vaynerchuk, the WWE Hall of Famer who retired only a few years ago, he wanted to tell what was his very first thought about The Rock, at his debut, seeing in him only a failed character.
Regarding this topic, the Deadman said: "He came to Madison Square Garden and they called him Rocky Maivia. Oh my God, he was terrible. I mean, they tied his hands out there, you know? I remember seeing that and the Garden fans, who have no qualms, if they don't like you, they let you know right away.
And man, did they devour it. I had no clue how charismatic he could be. I was like, What a shame, it sure won't be around long. Once he entered the Nation of Domination, however, he changed completely, becoming the opposite. From his debut to the end of his run with them, I was like He won't be with us long. We could only tell that he was destined to move on to bigger and bigger things."
The Undertaker