Jim Cornette: "John Cena can boost Smackdown ratings"
by
LORENZO CIOTTI
| VIEW 387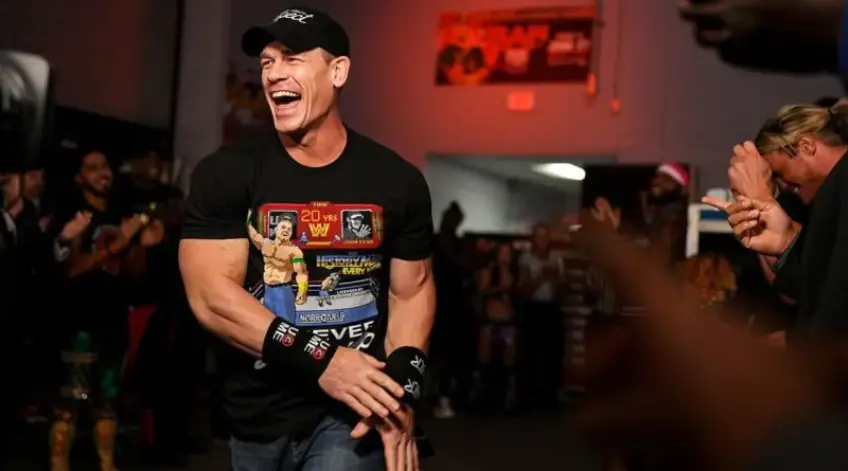 John Cena
is ready for a wrestling match. The leader of Cenation will make his return to a WWE ring on December 30 at Smackdown and one of the most famous characters in this business has spoken out on this subject, namely Jim Cornette, the one who would have helped Cena to start his career in Ohio Valley Wrestling.
The 16-times world champion hasn't fought in WWE since SummerSlam 2021 when he was defeated against Roman Reigns and will now make his return on the last episode of the blue show in 2022 to team up with Kevin Owens facing Sami Zayn and once again the Tribal Chief.
During his Jim Cornette Experience podcast, the Midnight Express spokesperson explained why he believes the return of John Cena is a good on-screen move for the federation.
Jim Cornette: "WWE must treat all its shows as if they were PPV"
On John Cena's appearance on Smackdown: "WWE's priorities are changing.
PPVs are few in this period and many also pay to see excellent weekly shows. To try to raise the ratings here and there, new ideas are needed, extraordinary matches and major stars. All of that may be possible with John Cena but I wish they would start treating every Smackdown and Raw like it's pay-per-view with always big names and a little more variety.
What they have set up at Smackdown will be a good match because they are all super athletes and the show should be guaranteed. The match with three others can also be useful for John Cena because so he can hardly embarrass himself if not in conditions and Roman Reigns is the most important name currently around, so I think it's going to be okay.
WWE made a great move and they did themselves only good. They should bring this kind of thing back more often."
John Cena