Jey Uso: all the curiosities about the WWE star
by
LORENZO CIOTTI
| VIEW 10335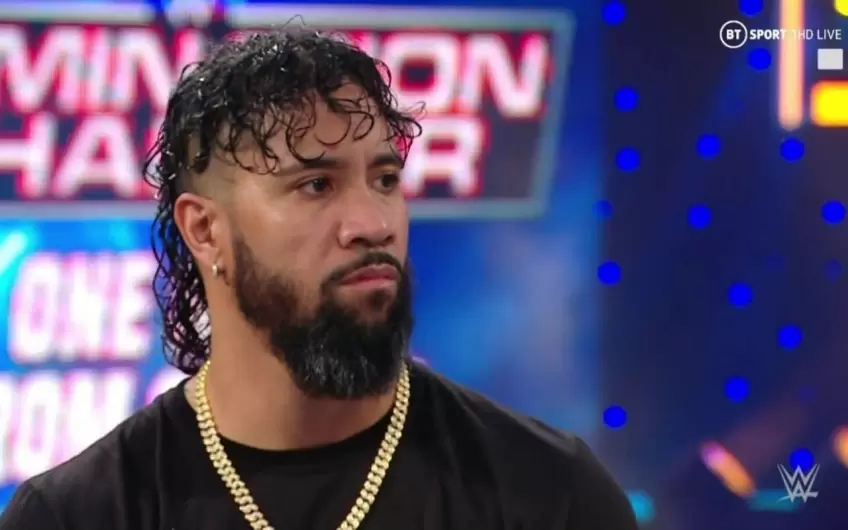 Jey Uso
and where he is the current SmackDown Tag Team Championship holder with Jimmy Uso. He is a seven-time duo champion, having won the SmackDown Tag Team Championship five times and the WWE Tag Team Championship twice alongside his brother Jimmy Uso.
Their fifth reign as SmackDown Tag Team Champions (which lasted 191 days) is the longest in the title's history. He also won the seventh edition of André the Giant Memorial Battle Royal in 2021. Previously, the Usos brothers fought in Florida Championship Wrestling, where they once won the FCW Florida Tag Team Championship.
The two are twin brothers and sons of Solofa Fatu, better known as Rikishi. They are also grandsons of Umaga, brother of Rikishi who died in 2009, and second degree of The Rock, cousin of Rikishi and Umaga on his mother's side, they are also grandsons of Roman Reigns as he is Rikishi's first cousin.
Jey Uso married Takecia Travis in the year 2015, and the couple has two sons.
The lastest
The Usos then returned to action in the May 28 episode of SmackDown, defeating the Street Profits (Angelo Dawkins and Montez Ford).
On June 4, in SmackDown, Usos faced Dominik and Rey Mysterio twice on the same evening for the SmackDown Tag Team Championship but were defeated the first time clearly and the second by disqualification due to the intervention of Roman Reigns.
On July 18th, in the Money in the Bank Kick-off, the Usos defeated Dominik and Rey Mysterio to win the SmackDown Tag Team Championship for the fifth time. On August 21, at SummerSlam, Usos held their headlines against Dominik and Rey Mysterio.
In the episode of SmackDown on September 10, the Usos lost to Street Profits through disqualification (due to the intervention of Roman Reigns) in a match valid for the couple titles, but without the title change. On September 26th, at Extreme Rules, the Usos held their belts against the Street Profits.
In the episode of SmackDown on October 15th, the Usos triumphed again over the Street Profits in a Street Fight while keeping the couple titles. On October 21st, in the Crown Jewel Kick-off, the Usos triumphed over Cedric Alexander and Shelton Benjamin (belonging to the Raw roster) in an untitled match.
On November 21st, at Survivor Series, Usos were defeated by Raw Tag Team Champions, RK-Bro (Randy Orton and Riddle) (belonging to the Raw roster). On January 1st, on Day 1, the Usos held the pair belts against New Day (King Woods and Sir Kofi Kingston).
In the January 7th episode of SmackDown, the Usos defeated Kingston and Woods again, this time in a Street Fight, keeping the duo titles.